AT&T LG G Vista brings larger, not so sharp LG G3 to market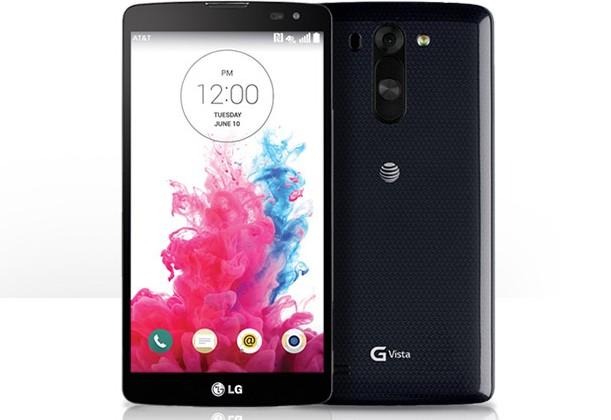 This week we're seeing the real-deal LG G Vista appear on AT&T, ready for the market later this summer. This is the
in a larger size, effectively, with not quite as awesome a set of specifications. Instead of a 2K display, for example, it has 720p across its 5.7-inch screen. The LG G3 has literally 4x the amount of pixels across its display.
The LG G Vista is not meant to be a competitor for the LG G3, but it certainly will be shown as an alternative. If you want a larger display but don't want more screen space, this is the winner for you. It's made for people who like the LG G3, but don't like how sharp it is or how well it fits in their pocket.
But let's be honest – the LG G3 is already massive the way it is. At 5.76 x 2.94 x 0.35 inches, the LG G3 is super thin, but very wide and tall. It also has a 5.5-inch display which, just a few years ago, would have been considered monstrous.
In the LG G Vista you've got an even-more-massive machine. The LG G Vista is 5.99 x 3.12 x 0.36 inches. It's still light at 168.1 g (5.93 oz), but it's certainly not made for those with small hands.
On the back is a single 8-megapixel camera while the front works with a standard 1.3-megapixel camera. This device also has back-facing buttons for volume and power.
You'll find this device running with Android 4.4.2 KitKat right out of the box with LG's own software over the top, 8GB of internal storage, and 1.5GB of RAM. We'll get back to you on the processor, but it's almost certainly a Qualcomm Snapdragon with either two or four CPU cores inside.