AT&T launches GigaPower map highlighting current and planned cities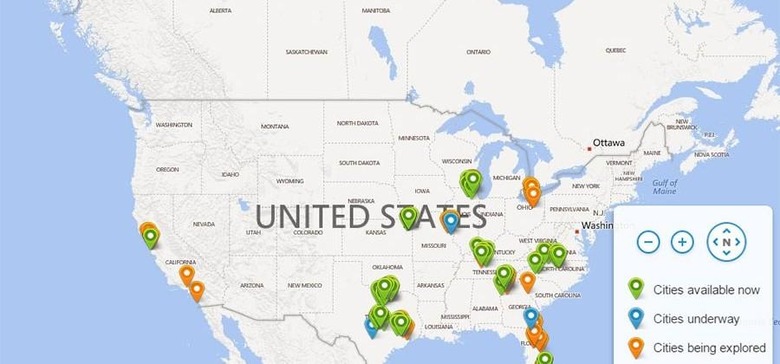 AT&T's plan to combat Google and its fast Google Fiber internet service is called GigaPower. Earlier this year, GigaPower came to Kansas City, the first location where Google rolled out Google Fiber. The next moth AT&T rolled GigaPower out in Cupertino, Ca. There are a number of folks wanting to know when they might be able to get GigaPower service in their area and AT&T has made that easier to track and discover with a new map.
The map has a key with color-coded markers that correlate with GigaPower cities, planned GigaPower cities, and considered GigaPower cities. Along with the map so that fans of fast internet can see where GigaPower is available, AT&T has also announced an expansion in some cities.
The company notes that expanded availability has come to two dozen cities around seven of the major metropolitan areas where gigabit speeds are available. AT&T has also highlighted its plans to bring the faster gigabit speeds to Jacksonville, St. Louis, and San Antonio markets.
The bulk of the new areas being explored for GigaPower service around the US are in California, Florida, Ohio, and Texas. Gigabit speeds offered on GigaPower service will cost around $70 per month and bring enough speed to download an HD movie in about 26 seconds.
SOURCE: AT&T