AT&T U-Verse with Gigapower launches in Cupertino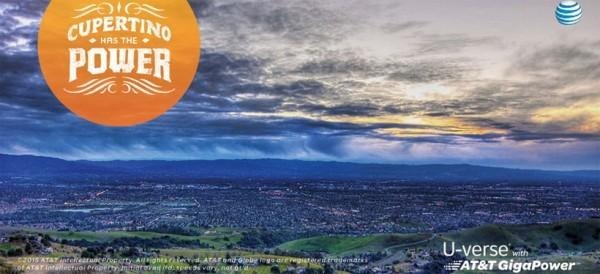 AT&T has announced that it has launched a new internet service speed in Cupertino, California. The new service is called U-verse with AT&T Gigapower and it brings internet download speeds of up to 1Gbps to some of the residents and businesses in the area. The new service speed is the fastest internet connectivity in the area according to AT&T.
Users who are able to get the new service speed will also get faster WiFi in the home or office thanks to an upgraded residential gateway that supports the latest WiFi technology. Gigapower customers will also be able to get TV service with the ability to watch and record up to five HD programs at one time.
In addition to watching and recording multiple programs, users will also be able to record up to 900 hours of SD programs and up to 330 hours of HD programs. A U-verse app will allow users to watch 230 live TV channels in their home on their mobile devices and up to 130 of those channels on the go.
Internet service at up to 1Gbps will sell for $110 monthly with a plan offering up to 300 Mbps for $80 monthly. Add in TV service for $150 monthly for 1Gbps speeds or $120 monthly for 300 Mbps speed. Voice calling can be added into the mix with 1Gbps internet and TV for $180 monthly.
SOURCE: AT&T