AT&T iPad Air activations pummel last year's launch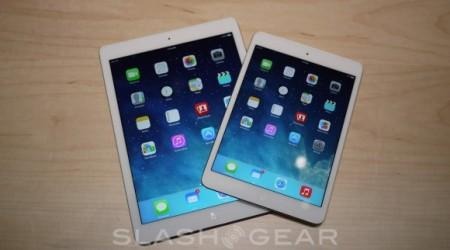 With the launch of the carrier-specific iPad Air comes word that Apple does not appear to be slowing with popularity of the singular iPad franchise. Today AT&T suggests that activations were "more than 200% over the past three days" when compared to "last year's launch weekend." To be specific, this launch weekend taking place last year was for the iPad mini and the slyly launched iPad generation 4, the first with a lightning connector (so both machines had the same).
Here in 2013, the launch is a whole lot different. You've got the iPad Air, the newest in the larger-sized iPads, and the first to change the name drastically. When the iPad was first launched, it was assumed that each successive model would have a successive number behind it. This followed through to the iPad 2, but stopped once the third arrived. With the launch of the "New iPad" or "iPad with Retina display" came the age when names became regular.
The launch of the iPad mini was made beside the quiet replacement of the iPad 3, making way for the Lightning connector cord with the 4th generation iPad, and a single launch with carriers like AT&T. It should come as no surprise that this year's launch of the iPad Air has seen three times the number of activations that last year's models did.
Especially since AT&T is also pushing a Mobile Share plan for data, allowing users to purchase an iPad for full price and add the machine to their existing plan for $10 a month (minimum). Have a peek at our full iPad Air review for more information on this machine through the near future. Here on AT&T, the iPad Air works with 4G LTE.