AT&T HTC Titan 2 LTE revealed with 16 megapixel camera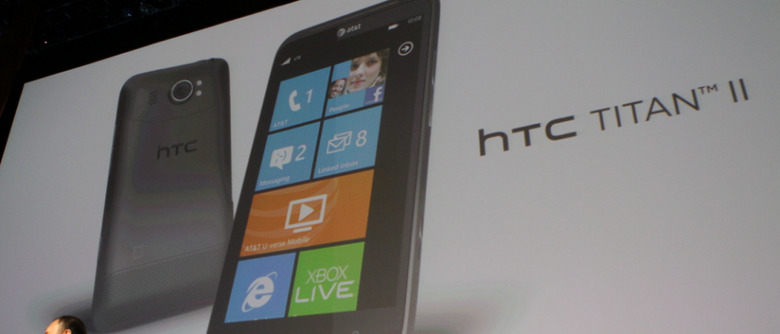 Peter Chou of HTC stepped on the AT&T stage this week to deliver the next generation of Windows Phone devices for AT&T, noting that the leadership in Windows Phone and network technology leads them to the HTC Titan 2 at the start. He spoke on how the original HTC Titan brought Windows Phone users an experience they loved, so they improved it, starting with the camera. This device has a WHOPPING 16 megapixel camera on the back.
This camera on the device has a dual LED flash, BSI sensor for low-light, and 720p video capabilities. You'll be getting a brand new HTC widget on this device as well, this making the device look rather similar to the Android offerings of last year. This is a "true showcase" as Chou says, of hardware and mobile lifestyle connections with high speed. This Windows Phone experience, so good and so smooth here, brings forth a high-class show for the first LTE Windows Phone on AT&T and in the world.