AT&T HTC Holiday revealed: 4.5-inch qHD and dual-core CPU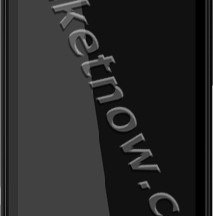 HTC's Sensation may have a big, 4.3-inch screen and the qHD resolution to suit, but according to the latest leaks the company may be looking to take on Samsung's 4.5-inch Infuse 4G sometime soon too. The HTC Holiday is believed to be headed to AT&T with a 4.5-inch 960 x 540 display and the same 1.2GHz dual-core MSM8660 as in the Sensation, according to 911sniper.
There's also 1GB of RAM – a welcome bump from the 768MB in the Sensation – along with WiFi b/g/n and Bluetooth 3.0. Two cameras are onboard, an 8-megapixel unit on the back and a 1.3-megapixel version up front for video calls and vanity shots. Unclear at this stage is whether the phone will support AT&T 4G, and if so which flavor: the HTC Holiday could have HSPA+, like the Infuse 4G, or it might be part of the carrier's first wave of LTE handsets.
The news fits in with a leaked image of the Holiday which Pocketnow acquired earlier this month. At the time, it was unclear whether this was a tiny or a large phone, since screen size was unknown. Launch date is still a mystery at this stage.