AT&T Galaxy S 4 in Aurora Red Hands-on: red in casing, red in lights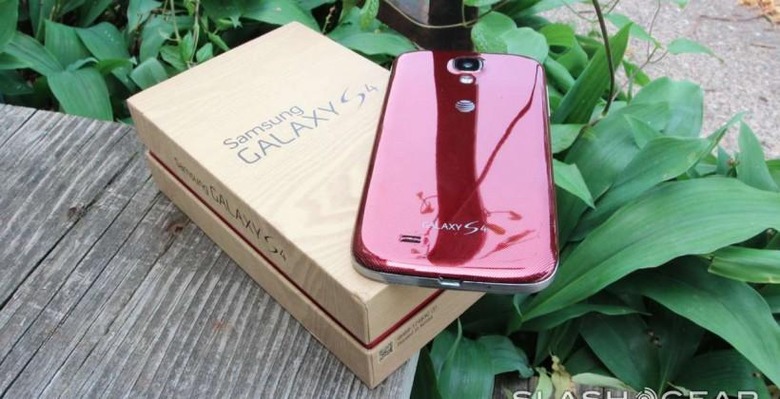 If you're the type of person that likes their phone to be the same color as their passionate, loving heart, AT&T has a unique Samsung Galaxy S 4 for you to glance upon this week. The color that – inside the USA – is exclusive for the moment here with AT&T is Aurora Red, and other than that exterior color and the fact that the capacitive keys up front are red, it's the same unit otherwise existing on the big blue data provider.
Here we've got the same 1080 x 1920 pixel display with Super AMOLED technology across 5-inches of touchscreen. Up front is also a pane of Corning Gorilla Glass 3 and, again, unique red-colored lights for the two buttons beside the physical home key in the center, also red.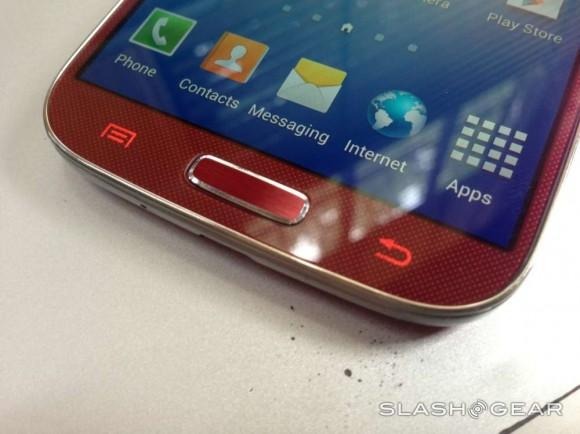 On the back of this device is a 13-megapixel camera with a single LED flash while the back cover is also a unique red with an ever-so-subtle array of shiny red diamonds. On the bottom back is the Samsung Galaxy S 4 logo, above which is the AT&T "globe" logo. Under the back cover is the same setup you'll find in the standard AT&T Samsung Galaxy S 4.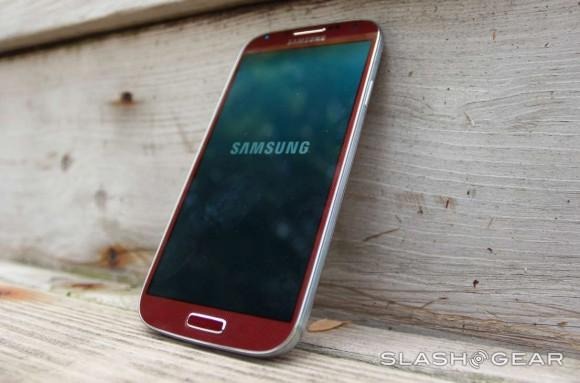 This device features the same silver surround, power button on the right and volume up/down on the left. At the bottom of this machine is a microUSB port for power and PC interaction and up top is a standard headphone jack alongside the second of two microphone holes. Up top is also this machine's AR-blaster, this able to interact with all devices active with infra-red controller technology (your television, for example.)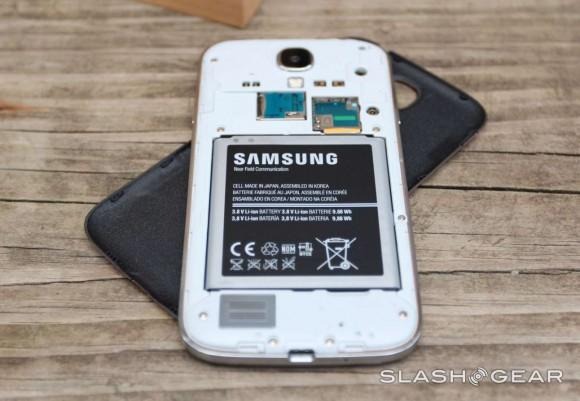 This device is out with AT&T right this minute for a cool $199 on a two-year contract or a hefty $639.99 off-contract. If you're feeling like being a bit more fancy than that, there's always the massively expensive Gold and Platinum Galaxy S 4 units from Goldgenie's collection – reasonable if you're absolutely, positively invested in this smartphone for many years to come.