AT&T Galaxy Active leak hints at announcement date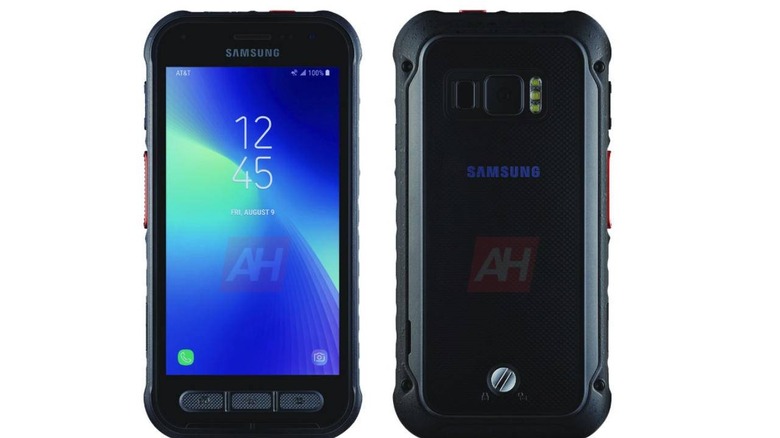 It has been quite a while since Samsung put out a Galaxy Active patterned after its premium flagship. The Galaxy S9 Active, rumored last year, never came to be. With the Galaxy S10 in the market and the Galaxy Note 10 coming soon, it might be time for such a rugged flagship to make its way to the market yet again. For fans of the series, that might just be the case and they might not have to wait long for the the next AT&T Galaxy Active to make its debut.
Due to the absence of the Galaxy S9 Active, it was thought that Samsung may have finally axed the Active line of phones. It may have only catered to a very niche and small market that would pay even more than a regular Galaxy S phone for ruggedness and durability. With premium phones growing in durability and water resistance, that market may have shrunk even further.
That said, there might have been enough of a clamor for customers that need even more protection, especially from drops and extreme temperatures, for another Galaxy Active phone to pop up in the rumor mill. Details for this new Galaxy Active, however, still remain thin.
The leaked image does show one detail, the date set for August 9. That suggests that the phone could debut just two days after the Galaxy Note 10 Unpacked event. Given that factor and the fact that the July launch of the Galaxy S9 Active never happened despite that same clue, it's not a sure indicator. It is more likely to come a bit later to give the Galaxy Note 10 its time in the spotlight.
The question is whether this Galaxy Active will take after the Galaxy S10. Given the gap, it could take on a completely different route from the Galaxy S line. It will seemingly still be exclusive to AT&T in the US though its international availability is likewise still unknown.