AT&T extends LTE coverage to 12 additional markets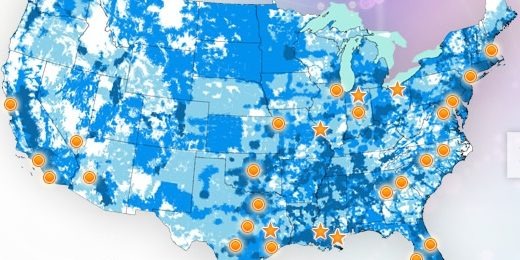 AT&T may have got its way and snuck a 4G logo onto the iPhone 4S, but what about its real 4G network? The roll-out has been slow and steady so far, but you can add some new areas to the list, with St. Louis, Missouri being among them There's no exact date for when AT&T will flip the big LTE switch, but the roll-out will begin in April and extend into the summer.
Here's the exact list of other areas making the jump to LTE:
St. Louis, Missouri
Naples, Florida
Bloomington, Lafayette and Muncie, Indiana
Baton Rouge and New Orleans, Lousiana
Akron, Canton and Cleveland, Ohio
Bryan-College Station, Texas
Staten Island, New York City
Those cities join the existing AT&T LTE lineup which includes markets such as Las Vegas, Los Angeles, San Diego, Washington DC, and New York.
AT&T are also keen to note that the HTC One X is heading to their network with LTE connectivity. The US version of the device will have a 1.5Ghz dual-core Snapdragon S4 as opposed to the NVIDIA Tegra 3 quad-core processor found in the European version, due to NVIDIA not using Qualcomm's LTE modem.