AT&T carefully objects to Softbank's Sprint deal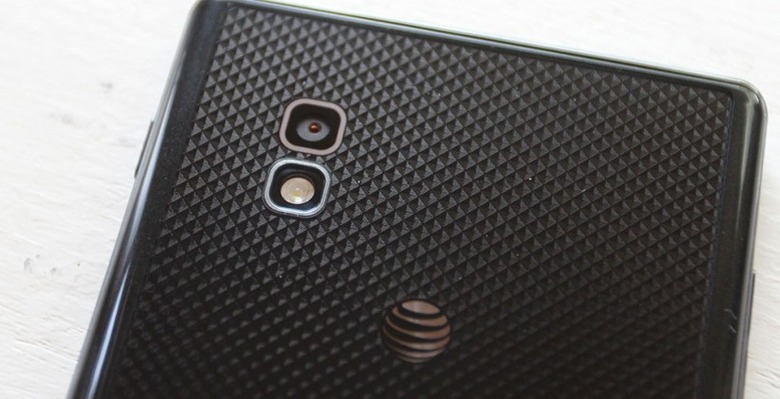 With a single statement that's no more than three sentences long, AT&T has given what essentially amounts to a fair warning to U.S. regulators that they will not have an easy time approving of Softbank's acquisition of Sprint. Having failed at their own acquisition of T-Mobile in the USA earlier this year, it would appear that AT&T isn't going to let the Japanese carrier Softbank work with Sprint without letting them know they're watching them closely. With what AT&T says here, a clear message is sent directly to the FCC saying how the USA doesn't take kindly to outsiders buying up their market – so to speak.
The statement is not an objection to what Softbank and Sprint are doing – and yet is really, really is. Have a peek at what AT&T says to the groups and the regulators that will be in charge of approving (or denying) the deal in the long run. Notice how simple – and yet powerful – each carefully constructed statement is.
"Softbank's acquisition of Sprint and the control it gains over Clearwire will give one of Japan's largest wireless companies control of significantly more U.S. wireless spectrum than any other company. We expect that fact and others will be fully explored in the regulatory review process. This is one more example of a very dynamic and competitive U.S. wireless marketplace, which is an important fact for U.S. regulators to recognize." – AT&T vice president Brad Burns
The deal earlier this year which would have at AT&T purchasing T-Mobile and its spectrum from German company Deutsche Telekom was shut down due to a wide variety of reasons, not least of all because regulators saw the deal as a sort of monopoly – you can own too much, in other words. Here AT&T doesn't want to let a deal go through that would sneak up and bite them from behind, especially since it mirrors their own situation so closely.
There will be a set of debates surrounding the regulation of this sale for certain, with both the USA and Japan needing to approve such a massive deal as the majority purchase of Sprint by Softbank here in 2012. Likely we will not see a conclusion to this situation before the end of the year – or if we do, it'll be an end indeed, rather than a go-ahead.