AT&T ban class action suits in Terms of Service [Updated]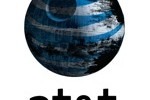 AT&T have changed their terms of service to preclude class action suits, seemingly in an attempt to single out contrary customers and avoid facing expensive group challenges.  The company's agreement – which applies to both new and existing customers – now states that "by entering into this Agreement, you and AT&T are each waiving the right to a trial by jury or to participate in a class action."
Update: AT&T have commented on the situation, including pointing out that the arbitration clause has been been this way since January 2001.  More after the cut
"You agree that, by entering into this Agreement, you and AT&T are each waiving the right to a trial by jury or to participate in a class action. This Agreement evidences a transaction in interstate commerce, and thus the Federal Arbitration Act governs the interpretation and enforcement of this provision. This arbitration provision shall survive termination of this Agreement" AT&T terms of service
The agreement also forces customers into arbitration in cases where they and AT&T do not agree.  Arbitration, while presented as a forum in which neutral arbitrators dispense the same legal implications as a lawsuit in court, has also been highlighted as leaving the consumer at a disadvantage.
The legality of attempting to circumnavigate future class-action cases is unknown, and it's entirely possible that AT&T could find their attempt to close off such routes from customers are, in fact, in vain.  It seems in many cases to come down to state law; such clauses have been dismissed in Washington state and California before now, but upheld in Louisiana.
[via Slashdot]
Update: AT&T have been in touch to highlight the following:
AT&T has not recently made any changes in its terms of service regarding our arbitration clause. This approach has been in effect since Jan. 2001. We have made changes to our arbitration clause – most recently in Jan. 2009 – but those changes have been to the benefit of the consumer. It is worth noting that this approach – an arbitration clause with a class action waiver — is standard for the wireless industry.
We continue to believe that a consumer is better off pursuing a claim under our arbitration clause, rather than pursuing a class action. Arbitration is typically a fast, cost-effective, and pro-consumer way to address disputes, and AT&T's arbitration agreement is among the most consumer-friendly in the nation.
A federal judge in West Virginia, even before recent improvements to AT&T's arbitration policy, praised it as "unusually consumer-centered."
Our current arbitration clause calls for the company — if it does not settle a consumer complaint and the consumer receives an award that is greater than the company's settlement offer — to pay the greater amount of either the arbitration, or $10,000. This is what changed in Jan. 2009; previously the amount was $5,000.
Likewise, if the consumer has used a lawyer in winning an arbitration case and is awarded more than the company's settlement offer, the company would pay two times the lawyers' fees. Finally, we pay the entire cost of the arbitration, except if a customer is claiming $75,000 or more.
In short, we are confident our approach is both fair and in the best interest of our customers.