AT&T adds Samsung Gear S2, LG Watch Urbane 2nd Ed to its list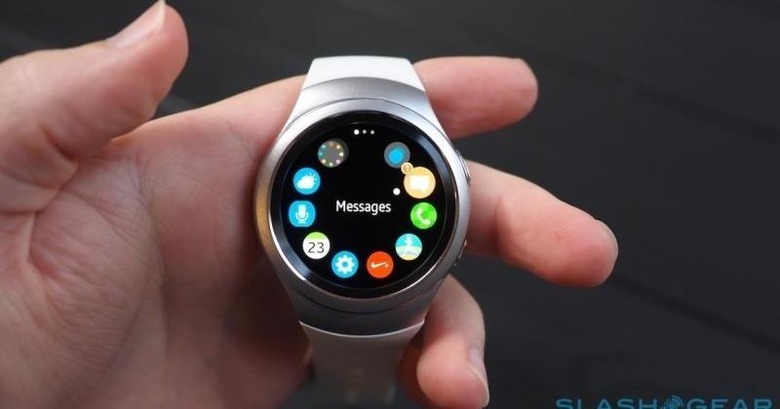 It has been about two months since Korean rivals Samsung and LG put out their latest flagship smartwatches. Most retailers and US carriers have, by now, announced their support and availability details for these latest high-end wearables. Not to be outdone, AT&T is now revealing when the Samsung Gear S2 and LG Watch Urbane 2nd Edition LTE will land and how much it will cost you. In the same breath, the carrier is teasing its customers that these two will be the first smartwatches to support its upcoming NumberSync feature.
The Samsung Gear S2 probably wouldn't have been an interesting device if not for the unique rotary bezel that Samsung has added to give wearers a new way to control their smartwatch. Whether this gimmick will stand the test of time, or the test of wear and tear, is something left to be seen. Like almost all of Samsung's wearables, the Gear S2 runs on Tizen, which might not sit well with some, especially fans of Android Wear. But unlike Samsung's other wearables, the Gear S2 will actually work on some other Android smartphones, with future iOS support also promised.
The Samsung Gear S2 will be available on AT&T's stores starting November 20. On an Installment Plan for Smartwatches, it will cost $15 a month for 20 months. With a regular two-year contract, on the other hand, it will go $199.99.
What the LG Watch Urbane 2nd Edition lacks in fancy controls, it makes up for beauty and flexibility. Taking the premium design of its first watchOS-based smartwatch, LG puts Android Wear instead. That also makes it the first Android Wear device to sport its own connection to the Internet via 4G LTE.
Starting earlier on November 13, the LG Watch Urbane 2nd Edition LTE will be available for the same price offerings. That means $15 monthly payments for 20 months under AT&T's smartwatch installment plan or $199.99 with a two-year agreement.
As both smartwatch sport their own 4G connections and will support AT&T's NumberSync, users will be able to send and receive calls or messages on their smartwatches using a single number.
SOURCE: AT&T