AT&T A-Team offers unlimited calls to high-spenders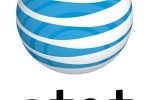 AT&T have announced a new calling package, A-List, which will allow the carrier's heavier users to contact between five and ten numbers without using their monthly minutes.  Launching on September 20th for individual Nation subscribers on plans priced at $59.99 or above, or FamilyTalk subscribers on $89.99 or higher plans, the service will take on Verizon's Friends & Family scheme and T-Mobile's myFaves.
Individual subscribers who are eligible for A-List will be able to select five numbers, while FamilyPlan subscribers will have a ten-number list that affects all users on the plan.  Meanwhile AT&T's rollover system will mean that unused minutes still get carried forward to future months.
AT&T will allow number lists to be managed online, and each can include any combination of domestic landlines and cross-network mobile contacts.  Changes take 24 hours to kick in, however, so no editing the list and then quickly dialling a friend for a few hours of chatting.
Press Release:
AT&T Customers Enjoy Unlimited Calling to Their A-List

New Feature for Qualifying Plans Offers Unlimited Calling to Domestic Phone Numbers, Combined with Rollover Lets Users Keep the Minutes They Save

DALLAS, Sept. 9 — Let the good times roll. With AT&T A-List with Rollover, customers can do just that–with unlimited mobile calling to and from five "VIP" domestic phone numbers at no additional cost. Families can join in the savings too with unlimited calling to up to 10 lines with FamilyTalk. And only AT&T lets you keep the minutes you save with Rollover. When A-List premieres on Sept. 20, customers can manage their A-List exclusively online at www.att.com/alist.

"This is an incredible value for many of our customers that essentially lets them 'double dip'," said David Christopher, chief marketing officer, AT&T Mobility and Consumer Markets. "Not only will they not use minutes from their monthly plan when they call their A-List numbers, but our unique Rollover feature means they can keep those minutes for use in future months. Nobody else is going this far in letting customers stretch their minutes. Others may let you save minutes, but only AT&T lets you keep them."

Customers with individual Nation plans of $59.99 or higher can use A-List with Rollover to select up to five domestic phone numbers to call anytime –including landlines and wireless numbers on any network– without using any of the minutes in their plan.

FamilyTalk customers with plans of $89.99 or more can select up to ten numbers which any person in the FamilyTalk plan can call as much as they want.

Adding and modifying phone numbers on A-List with Rollover is easy. Customers can use the online account management tool available at www.att.com/alist. Numbers can be changed anytime, though customers should allow 24 hours for the changes to take effect on their account. Any online changes will result in an email confirmation for security purposes. Instructions available at http://www.att.com/Common/merger/files/pdf/choice/a_list_fact_sheet.pdf .

How To Prepare For AT&T A-List with Rollover

Be sure you're enrolled in online account management at www.att.com/alist.

Review previous bills to determine which numbers you call most often.

When AT&T A-List with Rollover launches on Sept. 20, visit www.att.com/alist to create your A-List.

Numbers must be entered online at MyWireless Account at att.com/wireless.com. Only standard domestic landline or wireless numbers are eligible. For additional terms see http://www.wireless.att.com/cell-phone-service/legal/plan-terms.jsp

*AT&T products and services are provided or offered by subsidiaries and affiliates of AT&T Inc. under the AT&T brand and not by AT&T Inc.