AT&T 5G Launch Detailed: Pricing, Coverage, And The Device You'll Use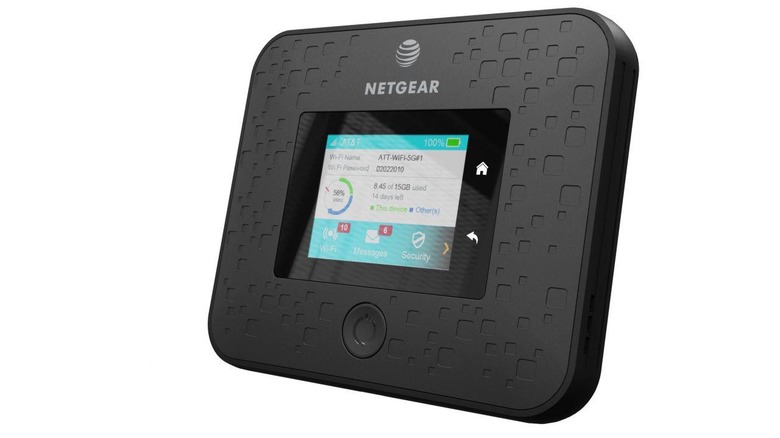 AT&T has a launch date for its 5G network in the US, as well as confirming just how much the first 5G devices will cost – and how much you'll have to pay for data. The carrier is one of several currently locked into a race to light up 5G networks, promising significantly faster data speeds as well as a cut in latency and other improvements.
Of course, it's also very infrastructure intensive, which is why AT&T – like its fellow network operators – will be rolling 5G out piecemeal. Initially there'll be coverage "in parts" of a total of twelve cities, the carrier says.
That consists of Atlanta, Charlotte, N.C., Dallas, Houston, Indianapolis, Jacksonville, Fla., Louisville, Ky., Oklahoma City, New Orleans, Raleigh, N.C., San Antonio and Waco, Texas. Another batch of locations will arrive in the first half of 2019, meanwhile. That will see the network roll out to Las Vegas, Los Angeles, Nashville, Orlando, San Diego, San Francisco and San Jose, Calif.
Commercial service – and the device to use it – will go live in the initial locations from December 21, AT&T confirmed today. However don't expect a 5G smartphone quite yet. With phones still on track for an early 2019 release, initially it'll be a mobile hotspot making the most of the 5G service.
Specifically, it's the Netgear Nighthawk 5G Mobile Hotspot. It'll run on what AT&T is describing as its "5G+" network, some marketing speak for 5G using mmWave spectrum. Outside of that coverage, you'll roll back onto Gigabit LTE and regular LTE where available.
Initially AT&T will be taking it easy on the new network. "Select businesses and consumers" will get to use the 5G mobile hotspot for "at least 90 days" for no cost, including whatever 5G data they use. An actual launch in stores, meanwhile, won't happen until Spring 2019.
Then, the Nighthawk mobile hotspot will be priced at $499 with no contract. The plan will be priced at $70 per month for 15GB of data use.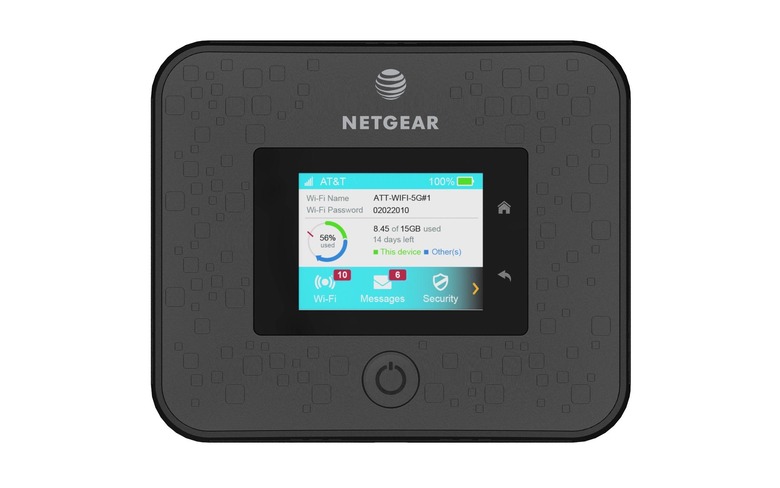 That's fairly standard in the grander scheme of AT&T's no-contract mobile hotspot data plans. Currently, the carrier offers 15GB of LTE data for $75 per month on its prepaid plan, for example. What it doesn't especially reflect is the promise that 5G has for significantly greater network capacity compared to LTE.
That may well be down to an excess of caution from AT&T. While plenty of people – not least the companies making 5G hardware – have predicted a huge swell in use when the next-generation networks go live, there's really no way of fully predicting just how aggressively the initial 5G coverage might be utilized. AT&T pricing it in line with its existing 4G LTE service seems like a clear capacity management move, in the hope of controlling just how intensely its service is hammered.
Down the line, though, we're hoping that 5G's extra capacity translates to cheaper data for consumers, though if we've been taught anything by the US cellular industry it's that networks will squeeze as much out of users as they think they can get away with. Greater competition – such as when Verizon turns on its 5G commercial service – could well help there, though it'll be next year before we see 5G smartphones hit shelves, and potentially 2020 before an iPhone 5G arrives.