atree Red Eye J2 PMP with maniacal glowing controls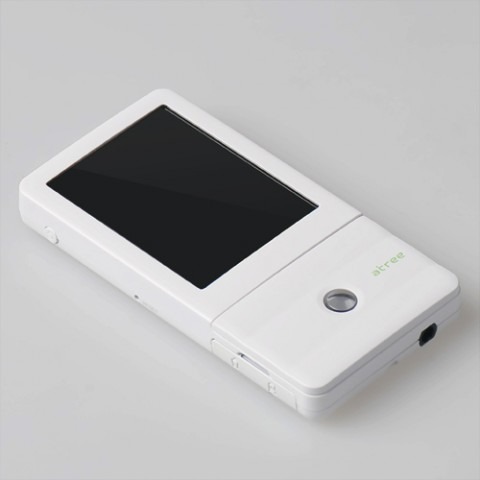 Is there space in your heart for a non-Apple PMP?  Bearing a glowing red eye worryingly like that of HAL 9000, the atree Red Eye J2 is – if you listen to the marketing hyperbole – "Experts made, Mania's Choice!"  Who can say they don't have enough mania in their music these days? 
Freshly offered in a white edition, the J2 packs a 2.4-inch 320 x 240 display and either 4GB or 8GB of internal flash storage.  There's also a microSDHC card slot, and the battery is good for up to 8hrs video playback or 38hrs audio playback.  The whole thing measures 48.5 x 94.9 x 12.7mm and tips the scales at 62.1g.
Unfortunately my Korean translating skills are on the awful side of poor, so aside from virtual 5.1 surround sound from an in-built speaker, a translator dictionary and an FM radio, I'm not totally clear on everything the Red Eye J2 can do.  Still, at roughly €65 ($92) and €78 ($110) respectively, perhaps an evil glowing eye is all you need.
[via Generation MP3]