ATI Radeon HD 4850 escapes early, gets benchmarked & impresses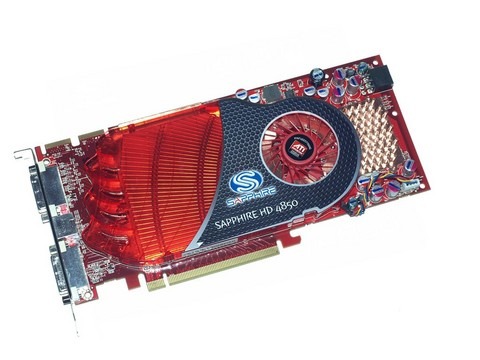 One of AMD's upcoming ATI Radeon video cards using the RV770 GPU, first tipped in May, has slipped out early and delivered some details into the hands of HotHardware.  The ATI Radeon HD 4850 features 800 stream processors packed onto a 55nm GPU with a 625MHz clock speed.  As expected, there's 512MB of 993MHz GDDR3 RAM linked with a 256-bit memory bus.  Of course, when you're holding a pre-release card you don't just sit & grin at it; you slap it into a test system and benchmark it against some of NVIDIA's latest rivals.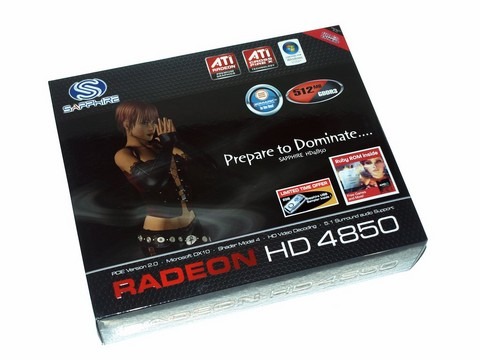 Against the NVIDIA GeForce 9800 GTX, GTX 260, and ATI's own Radeon HD 3870 X2, the new card put in a decent performance.  Interestingly, AMD claimed their upcoming HD 4870 would surpass the HD 3870 X2 despite only having a single, rather than two, processors; HotHardware expect that in fact the HD 4850 will be able to pretty much equal the dual-GPU predecessor.
It's not all about figures, though.  Ironic given their name, but the Radeon's active cooling gave HotHardware cause for concern:
"The card is cooled by a single slot, copper fansink, that remained relatively quiet during our brief testing, but man did it get hot.  The drivers reported an idle temperature of around 80'C, and the card was way too hot to touch" HotHardware
The ATI Radeon HD 4850 is expected to officially launch on June 25th, priced at $199.