Ataribox pre-orders go live later this week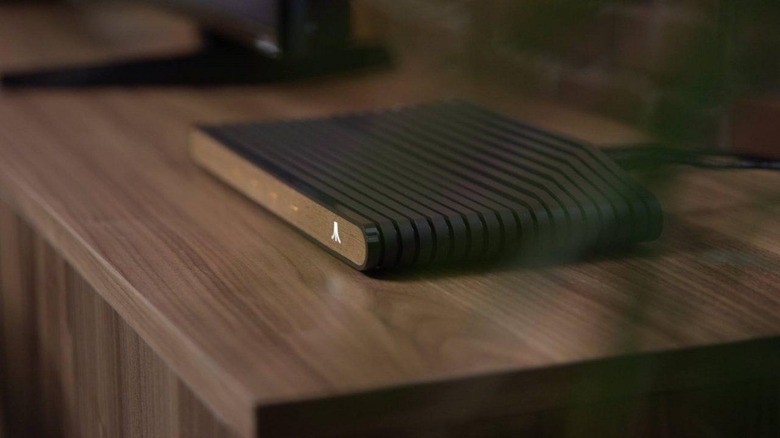 This week is going to be a big one for Atari – perhaps the biggest week in a long time for the company. Atari's new Ataribox goes up for pre-order later this week, marking Atari's return to the console game after decades away. The only question now is whether or not we've heard enough about the console for people to justify actually pre-ordering it.
The Ataribox is an interesting device as far as game consoles go. We still don't know a ton about it, but we do know that it'll come packing some classic Atari games and running Linux. The Ataribox will be using a custom AMD Radeon GPU, which means that it should also be capable of running mid-range PC games as well.
In short: the Ataribox sounds like a console that's trying to do a bunch of different things at once. Still, specifics have been few and far between, so we're unsure about things like whether or not the Ataribox will be able to use disc-based games or if it will be a purely digital affair.
We'll probably find out more soon enough. Atari announced today that Ataribox pre-orders will go live on December 14, just three days from now. We don't yet know how we'll be able to pre-order one, with Atari promising that information later on down the line. It will be letting supporters (those who signed up for email alerts, presumably) know how to pre-order an Ataribox with an "exclusive discount," so the company says to watch for further updates
Atari also notes that these discounts will be "extremely limited," so if you are interested in pre-ordering an Ataribox, you'll definitely want to keep an eye on your inbox. Given the air of mystery still surrounding the Ataribox – we haven't had a single game confirmed for launch, remember – it'll be interesting to see how popular these pre-orders actually are. Will you be pre-ordering an Ataribox later this week? Head down to the comments section and let us know!