Ataribox pre-order launch delayed at the last minute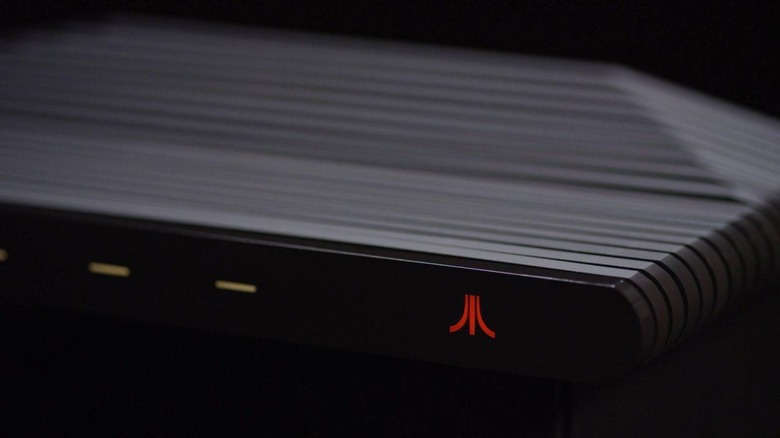 Earlier in the week, Atari announced that pre-orders for its Ataribox console would go live on December 14. That day is now here, but those Ataribox pre-orders are nowhere in sight, so what gives? As it turns out, the launch of those pre-orders has been delayed.
This morning, Atari sent an email out to prospective buyers announcing the delay. It looks like Atari planned to offer pre-orders through Indiegogo, a service which has been part of the conversation from the start. In that email, Atari says that "one key element on its checklist" is the cause of the delay, but fails to mention just what that element is. You can see the email in full in the image below.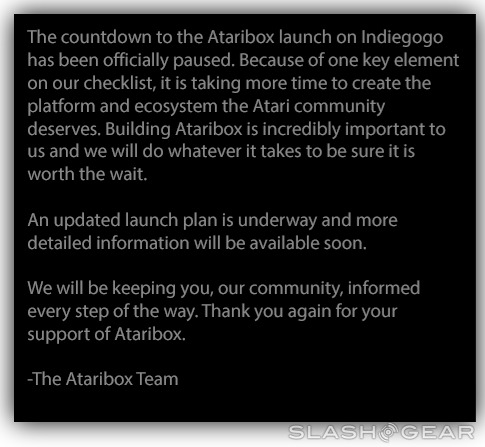 Atari hasn't set a new date for the pre-order launch just yet, suggesting that this mysterious problem might take a little while to sort out. Speaking of mystery, there's still a lot we don't know about the console itself. Atari has shared a few details – we know the Ataribox will run on Linux, play classic Atari games, and be capable of running mid-range PC games thanks to its AMD innards – but there's still a lot to discover before many of us figure out if this is actually worth a pre-order.
The hope was that we'd find out more today, but it looks like that won't be the case. Atari currently says that it is working on a new launch schedule and will share more about pre-orders (and hopefully the console itself) soon. Does that mean we can expect an update before the end of the year? At this point, your guess is as good as ours.
While we wait on another update from Atari, head down to the comments section and let us know if you're planning to pre-order the Ataribox. We'll have more news for you once its available, so stay tuned.