Ataribox doubts: Crowdfunding raises vapor questions about retro console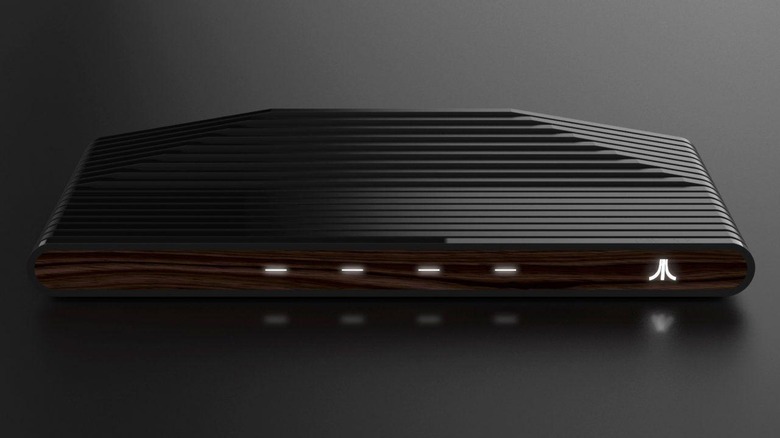 Earlier today, Atari officially unveiled its new Ataribox console. What seems to be Atari's take on retro consoles like the NES Classic Edition was first teased back in June during CES, but today we got to see what the console will look like for the first time. As it turns out, though, the release of the Ataribox may not be a sure thing.
The folks over at Eurogamer have uncovered an investors note Atari released last month that indicates the release of the Ataribox may not be a cut and dry ordeal. The note indicates that Atari will turn to crowdfunding to make the Ataribox a reality. This move is being done to reduce Atari's own risk, the note says, but in return, committing to crowdfunding means that the Ataribox may never see the light of day.
READ MORE: 5 things to know about the AtariboxThe good news for Atari is that nostalgia can be a powerful thing when it comes to getting people – especially gamers – to back crowdfunding campaigns. When Kickstarter was first being used as a platform to fund games, developers were able to revive a number of classic franchises. Atari is pretty much the definitive "classic games company," which means that an attempt to release the Ataribox through a crowdfunding campaign could be a smashing success.
This wouldn't be the first games console to attempt to come to market through crowdfunding. Many gamers probably remember OUYA, an Android-based console that generated a lot of buzz – and raised a lot of money – when it launched on Kickstarter. OUYA, however, experienced a lot of problems after launch, and the console was discontinued just two years after release.
So, there are some benefits and drawbacks to crowdfunding, but at the end of the it all, it means that the launch of the Ataribox relies on gamers. We'll see if Atari confirms this in the coming weeks and months, so stay tuned, and in the meantime, head down to the comments section and let us know if you would back a campaign for the Ataribox.