OUYA rumored to be looking for buyers to save it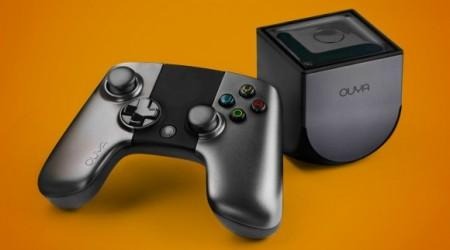 Remember the new partnership between OUYA and Chinese OEM Xiaomi reported last month? Apparently, that isn't the only thing the two have been talking about. Sources are now claiming that the gaming startup is currently engaged in acquisition talks with big Chinese companies, painting a rather dreary picture for the former darling of Android gaming.
Despite a high-profile and successful Kickstarter funding campaign, the rest of OUYA's story hasn't completely been illustrious. Delays, dissatisfaction, and gaming the system have brought some negative publicity to the Android gaming console. OUYA hasn't also set the gaming world on fire as many hoped it would do, putting Android gaming on a living room pedestal.
Lately, OUYA has been trying to move away from the image of a gaming console to one of a gaming platform. As part of its new "OUYA Everywhere" thrust, it has partnered with gaming accessory maker Mad Catz to bring that platform, and therefore, OUYA-exclusive games, to its M.O.J.O. micro console. And then it struck a deal with Xiaomi to bring the same to the new MiBox set-top boxes. That, however, might not be enough to keep the company afloat.
The startup is now said to be looking for buyers among Chinese companies such as Xiaomi and Tencent. Though it hasn't exactly left a deep legacy in the West, OUYA might still have a chance to make a mark in the East, especially after China finally opened its doors to gaming consoles after 13 years. At least, as long as the gaming company is based in China's free trade zone in Shanghai. Unfortunately, it seems that no offers have been made yet.
There is also word that Google and Amazon are also party to said talks, though that is highly unlikely to bear fruit. Amazon now has its own gaming platform to nurture and has already started offering games exclusive to its Fire platform, matching OUYA's exclusivity advantage. On the other hand, Google has also recently pushed Android gaming more earnestly as part of its Android TV platform, which might remove whatever advantage OUYA has a dedicated gaming platform.
VIA: Re/code