Atari VCS pre-sales open next month: Here's our biggest question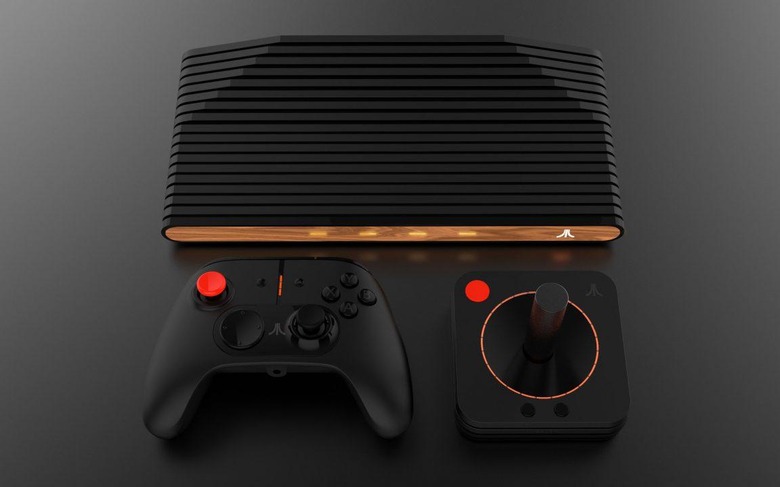 We're inching ever closer to the release date of the Atari VCS. Though Atari has yet to announce when we can expect the console to actually arrive, today the company did let us know when we'll be able to pre-order the device. Last month, Atari promised to share a pre-order date at some point in April, and it's meeting that self-imposed deadline today with just hours to spare.
Atari revealed today that pre-orders for the VCS will open up on May 30. You won't pre-order this in the same way you've pre-ordered other consoles, though, as the pre-order campaign for the VCS will be run exclusively through Indiegogo. If you think it's a little strange that Atari is turning to crowdfunding to sell its new console, you definitely aren't alone there.
Assuming the crowdfunding angle doesn't bother you, then you'll be able to reserve a VCS for yourself for $199. Atari says this is early-bird pricing, which suggests that the price of the VCS is going to go up at some point in the future. The console itself will be available in two varieties: A collector's edition, which features a wood panel front, and the all-black Atari VCS Onyx, which seems to be the standard design for the console.
The big question is whether or not people are actually going to buy it at that price. After all, even though Atari has shared a few details about the device, there's still a whole lot we don't know about it. We know that the VCS will be build around a custom Radeon-branded processor from AMD, and that it'll output in 4K resolution with support for HDR and 60 frames per second at least in some cases.
In its announcement today, the company says that the VCS includes the "Atari Vault," which features 100 classic games from Atari's heyday, but that it will also support a "full range of popular modern titles," which will be revealed at a later date. Atari is also positioning this as a streaming box of sorts, so it seems to do a little bit of everything.
Atari says it'll publish a full list of specifications once this pre-sale begins next month, so we'll find out more then. It also said today that the Atari VCS will be here in spring 2019, which means we've got around another year to wait before this console hit shelves. Stay tuned, because there's plenty left to discover about this curious little project from Atari.