Atari, Sega Genesis retro consoles pricing and pre-order revealed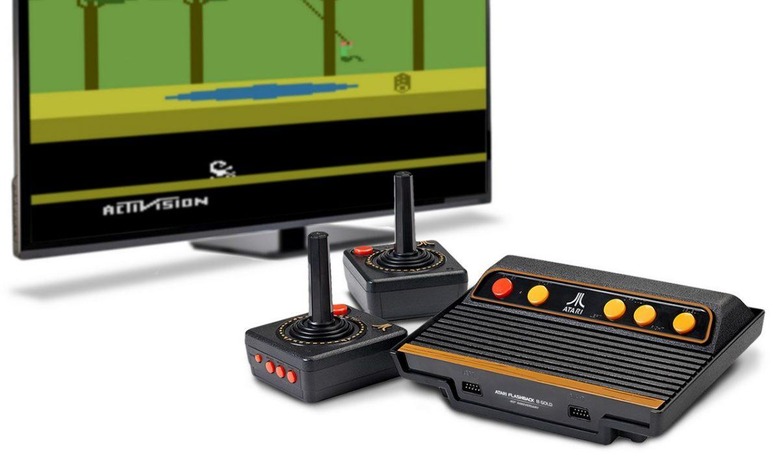 Back toward the beginning of June, AtGames announced an impressive line up of six new retro consoles – three each based on the Atari 2600 and the Sega Genesis. At the time, the announcement only focused on the games and the features of these retro consoles, offering no details on pricing or release dates. AtGames has sorted at least some of that out for us, revealing today how much these consoles will cost and when you'll be able to pre-order them.
That, unfortunately, means that we still don't have a release date for these just yet. AtGames says that they'll be launching in Fall 2017, so we likely only have a few more months to wait until they release. AtGames may not want to wait too long, however, as the SNES Classic Edition will be launching in September and pulling in quite a bit of attention.
In any case, pricing for these is about what you'd expect for a group of retro consoles. The most of expensive of the bunch will be the Atari Flashback 8 Gold and the Sega Genesis Flashback. Both of these consoles will offer support for wireless controllers, 720p video output, and save states for all the games included. Both will cost $79.99 each, but keep in mind that in the case of the Atari Flashback 8 Gold, that $80 gets you 120 pre-installed games, while you're getting 85 on the Sega Genesis Flashback.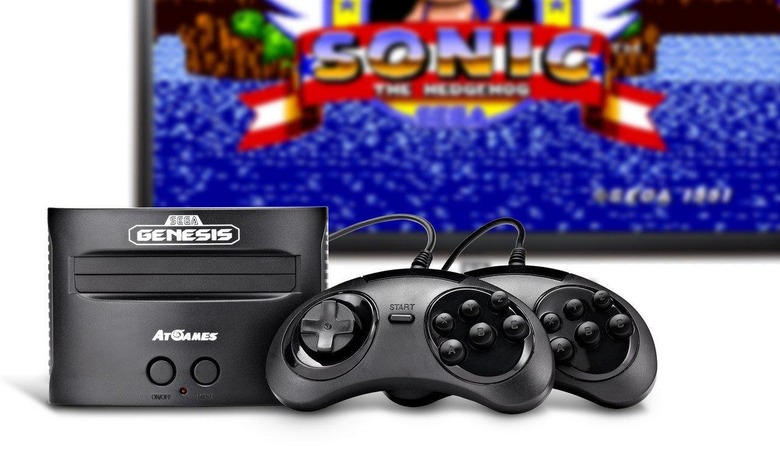 Next we have the Atari Flashback 8 Classic Game Console and the Classic Game Console, both of which drop 720p output and support for wireless controllers. There are also fewer games on these consoles, but the difference isn't massive (105 games on the Atari version and 81 on the Sega version). Both of these will cost $59.99 each upon release.
Finally, we come to the Atari Flashback Portable Game Player and the Ultimate Portable Game Player. These, as you may have already guessed, are AtGames' portable offerings, with both offering a rechargeable battery and the ability to output to a TV through an optional cable. Like the "classic" branded retro consoles, these will be $59.99 each.
So, those prices are more or less what we expected when these consoles were announced back in June. AtGames says that you'll be able to pre-order these new consoles online from a variety of retailers, including Target, Best Buy, and GameStop, beginning on July 28. To find up more about these consoles, be sure to have a look at our original write-up, which goes in depth about their features and capabilities.