Atari and Sega retro consoles chase NES Classic success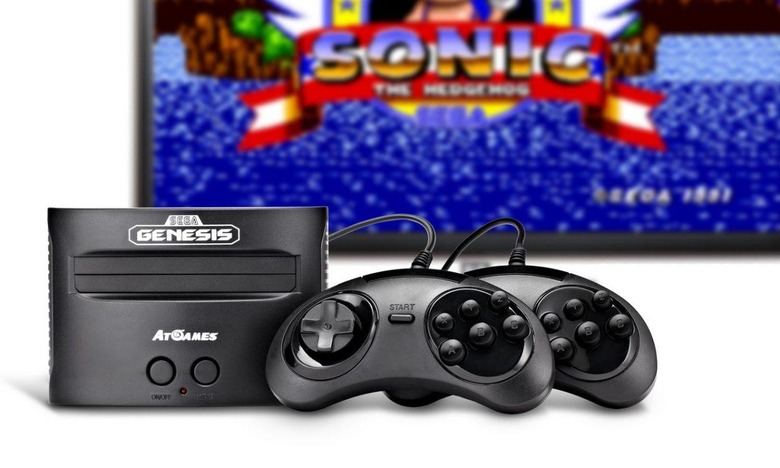 If the NES Classic Edition proved anything, it's that the market for these retro consoles is potentially huge. That's precisely what AtGames is banking on today, launching not one, not two, but six retro consoles. Three each are dedicated to the Atari 2600 and the Sega Genesis, so if you're a fan of either of those consoles, picking up one of these might be a good way to get your retro gaming fix.
Let's start with the two most impressive consoles of the bunch, those being the Atari Flashback 8 Gold and the Sega Genesis Flashback. In the case of the Atari Flashback 8 Gold, you're getting 120 Atari 2600 games, while the Sega Genesis Flashback features 85. Both consoles come with two 2.4GHz controllers styled after the original controllers that came with their respective systems, along with two legacy controller ports you can use to connect wired controllers or joysticks from the era.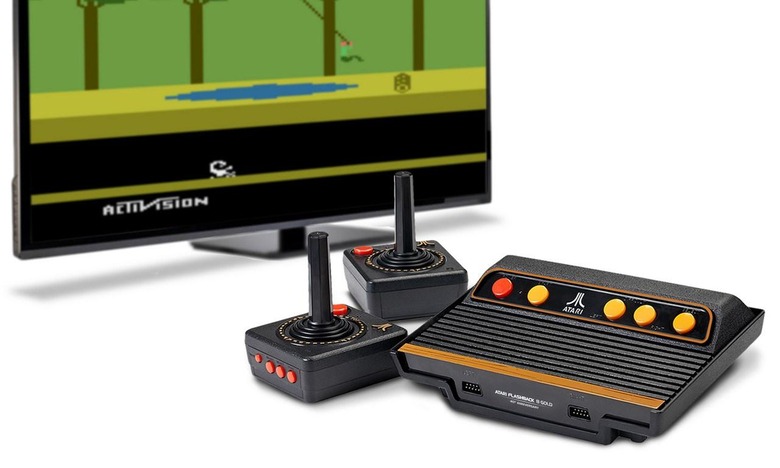 Just as well, both are capable of outputting in 720p resolution through HDMI. Both also offer scan line filters and save states for all of the included games, so you'll be able to return to exactly the point you left off. Those who pick up the Sega Genesis Flashback are getting a bonus in the form of an integrated cartridge slot, allowing you to play any actual Genesis cartridges you may have laying around.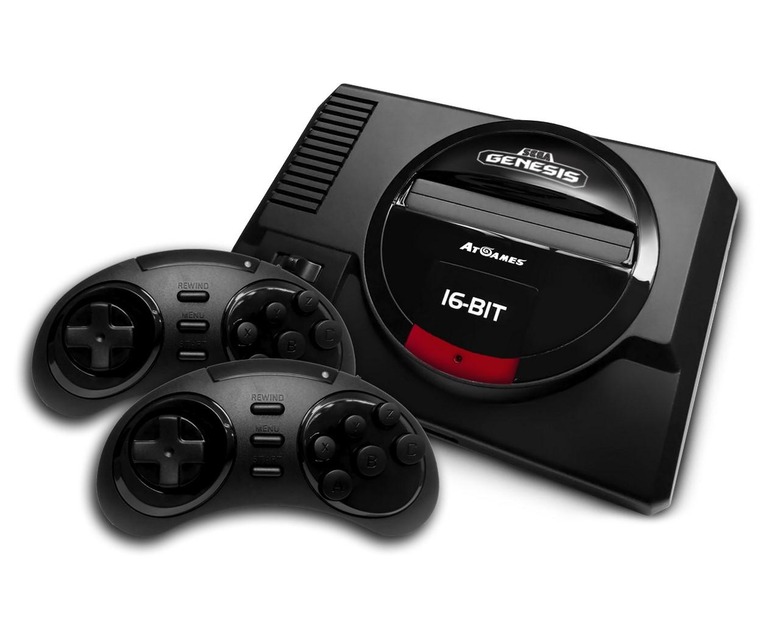 AtGames will also be launching non-HD versions of these consoles, know as the Atari Flashback 8 Classic Game Console and simply the Classic Game Console on the Genesis side of things. Both consoles come with two wired controllers, though the legacy ports are sticking around. Picking up the Atari version will get you 105 games, while the Genesis version ships with 81 games.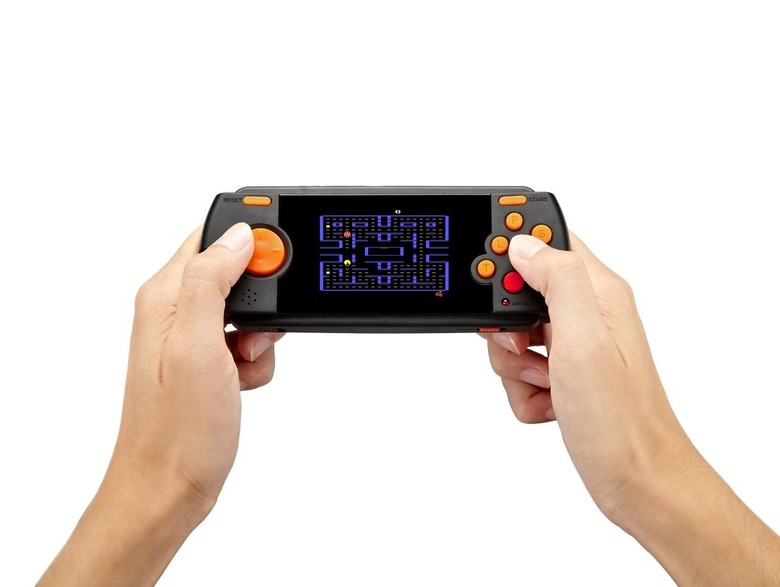 Finally, if you're looking to take these games on the go with you, there are the Atari Flashback Portable Game Player and the Ultimate Portable Game Player, which come with 70 and 85 games respectively. Both consoles are equipped with an SD slot so you can add more games and a 2.8-inch display, but if that proves to be too small for you, you can also hook them up to your TV with an "optional cable." Does that mean the cable will be sold separately? It's unclear, but it sure seems that way.
All of these retro consoles are launching later this fall, and so far, AtGames hasn't talked about pricing. This isn't AtGames' first time releasing consoles like this, so we can look to the past to see what kind of price to expect. Considering that previous retro games consoles from the company are going for about $30 or $40 on Amazon, we can probably expect sub-$50 pricing for this new group. Will you be picking up any of these? Head down to the comments section and let us know!