Atari May Be Planning Its Own iPad Game Controller Called Atari Arcade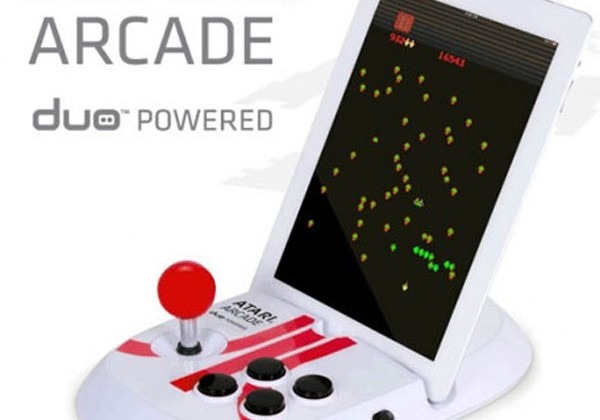 The iPad is certainly a cool gaming device with all sorts of games that are available to suit any gamer need. One of the apps that old school gamers that like retro gaming with games from the 80's would like the cool Atari Classics app that puts a bunch of old games in one place. The problem is that old school games need a big joystick with a red ball on the end and big buttons to get the full effect.
So far, the only thing for the iPad like this is the cool Ion iCade arcade cabinet we have seen before. It appears that Atari is planning on offering its own controller for the iPad called the Atari Arcade Duo Powered joystick. As of this moment, the controller hasn't been made official, but there is a photo of what the thing might look like.
While we don't have any specs on the device, I would assume that the controller uses Bluetooth to connect. One thing that I like better about the Atari device than the Ion iCade is that the Atari controller will let you do portrait and landscape. The design of the iCade means you can do portrait mode only.
[via TUAW]