ASUS ZX-series 12-inch notebook rumored: grown-up Eee PC S101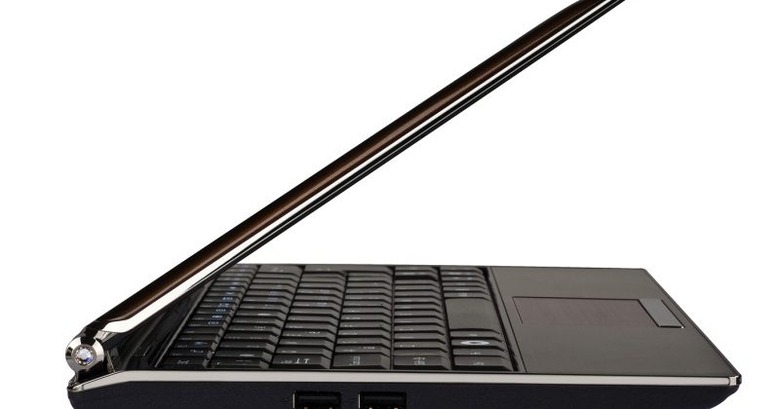 ASUS might be expecting 22-percent of their 2009 sales to come from netbooks, but that doesn't mean the company has forgotten about its mainstream notebook line.  In fact, they still expect to ship more than twice that amount of notebook computers, 47-percent of total shipments, and it'll be made up of slick new machines like the rumored 12-inch ZX-series.  Believed to fit in above the 10.2-inch ASUS Eee PC S101, the ZX-series will have comparable industrial design and super-skinny chassis, with a 16:10 aspect display and "similar functionality".
That hints at an Atom processor being used, rather than a more mainstream CPU, despite high pricing estimates keeping the ZX-series firmly in the luxury ultraportable range.  ASUS expect it to be priced at around NT$30,000 ($912), which is high for an Atom-based machine though relatively reasonable for a standard ultraportable.
The ZX-series is expected to land before the end of the year.  Sources suggest that the S101 was initially intended to be the first model in the new ZX-series, but it was diverted to the Eee PC range as ASUS wanted to offer a "luxury netbook".