ASUS ZenFone 3 Deluxe is actually first with Snapdragon 821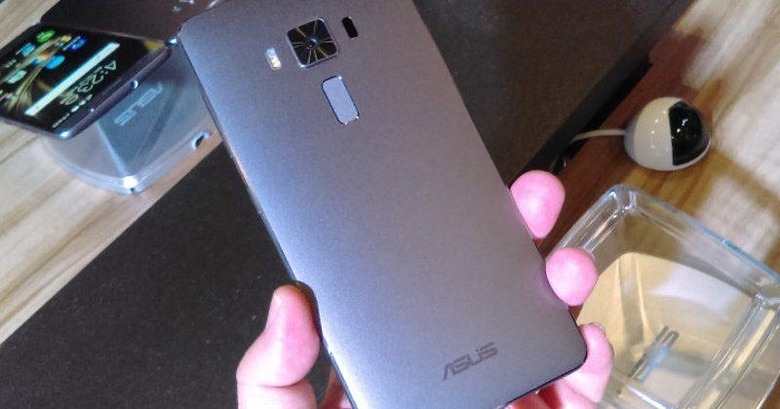 Qualcomm just announced the slightly upgraded Snapdragon 821 processor that will power premium mobile devices for the second half of the year. Of course, there has been conjecture that the Samsung Galaxy Note 7 will sport the chip when it comes out next month. ASUS, however, beats it to the punch. It revealed, just today, that its ZenFone 3 Deluxe will actually be powered by the latest chip instead of the Snapdragon 820. Other than that, however, it's exactly the same as the ZenFone 3 Deluxe it unveiled at Computex in May.
Just to review, the ZenFone 3 Deluxe has a large 5.7-inch screen with a lowly 1080p resolution. There's 6 GB of RAM that happily remains unchanged. Internal storage starts at 64 GB all the way to 256 GB. And the camera is a 23 megapixel shooter that boasts of ASUS' "TriTech Focus", which basically switches between different AF types as the situation dictates.
Now it has a new highlight, the latest Qualcomm chip. The Snapdragon 821 isn't really a huge jump from the SD820, but every little improvement does count. Especially if the price isn't that much higher anyway. With the SD821, clock speeds reach a higher 2.4 GHz and power efficiency is promised to be even better. Although Qualcomm does advertise the chip's Tango-related capabilities, it is going to be unutilized on the ZenFone 3 Deluxe, given the lack of the appropriate sensors.
The ZenFone 3 Deluxe with Qualcomm Snapdragon 821 is priced at 24,990 TWD, roughly $776. If that comes as a shock, the HTC 10 apparently costs 24,900 TWD ($773). This Deluxe model does have 6 GB of RAM and 256 GB of storage to make it worthwhile. However, there will be versions that do have a lower price tag bug also lower specs. A ZenFone 3 Deluxe with a Snapdragon 820, 4 GB of RAM, and 32 GB of storage will cost 15,990 TWD ($496) while one with the same processor, 6 GB of RAM, and 64 GB of storage goes for 17,990 TWD ($559).
VIA: ePrice