ASUS ZenFone 2 USA Model Specifications Revealed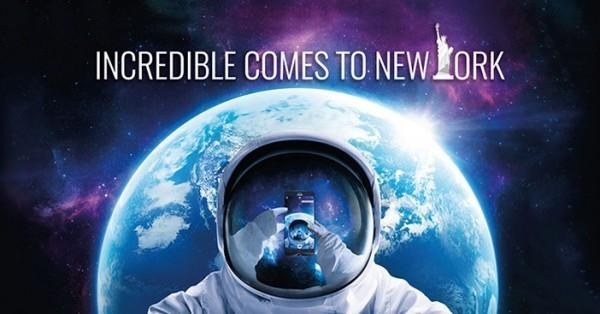 On the 18th of May in Manhattan, New York, ASUS will be visiting with a USA-based taste of their smartphone ZenFone 2. This device will subsequently be available at AT&T – like previous releases of ASUS phones in the United States – and will have a lovely 5.5-inch display to do battle with the likes of the Samsung Galaxy S6 and the HTC One M9, not to mention the new LG G4. Specific device colors for AT&T have not yet been revealed as such.
This device is just the latest in a line of highly affordable, mid-range spec-holding yet high-end looks and feels devices. It's meant to do battle with the mid-range smartphones on any carrier, yet holds up strong with the biggest and the best.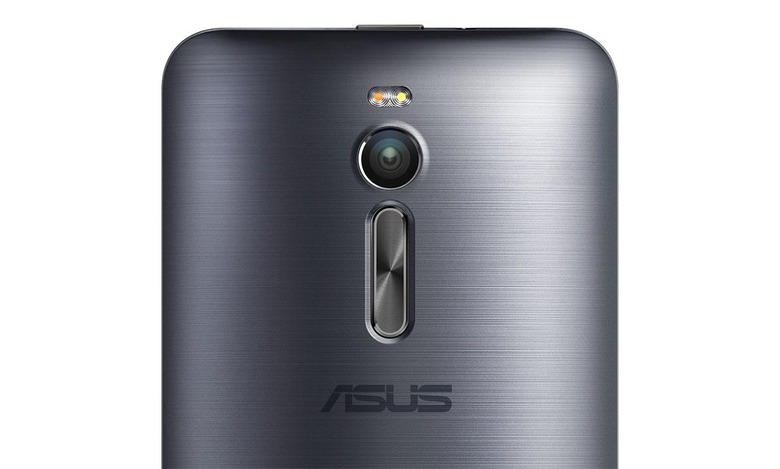 Released in several iterations internationally, the ZenFone 2 will be coming to the United States in a relatively tame form. We'll be crossing our fingers for the 4GB RAM version in the near future.
• Software: Android 5.0 Lollipop
• Processor: Intel® Atom™ Quad Core Z3560 (1.8GHz)
• RAM: 2GB
• Weight: 170g
• Dimensions: 77.2 x 152.5 x 3.9 ~ 10.9 mm (WxDxH)
• Display: 5.5-inch 1080 x 1920 IPS LCD, Gorilla Glass 3
• Battery: 3000 mAh
• Camera (front): 5-mp, Wide View, "PixelMaster" tech
• Camera (back): 13-mp, AF, "PixelMaster" tech
• Sensors: G-Sensor, E-Compass, Gyroscope, Proximity, Ambient Light Sensor

Regarding the color collection – it's possible ASUS may deliver this iteration of their phone with support for their full "Transfusion" and "Illusion" series battery covers.
This would mean the backs of the phones would need to be removable, but have a peek at the possibilities here: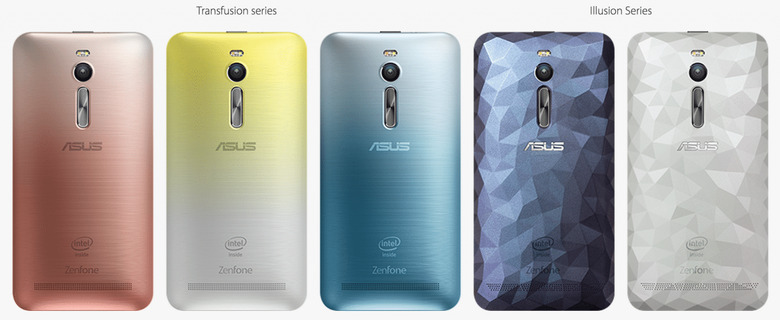 You won't find anyone else sporting color combinations like this, I can tell you that.
The official ASUS ZenFone 2 event will take place at 1PM Eastern Time on the 18th of May. "I look forward to seeing you when Incredible Comes to New York," so says Jonney Shih, Chairman of ASUS.