ASUS Zenbook UX32VD: Ivy Bridge and discrete NVIDIA GPU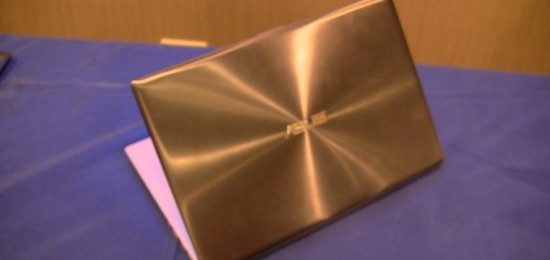 While ASUS may be pushing ahead with Ultrabooks and the extremely appetising Zenbook Prime, it looks like it will be pushing out a couple of different models. Netbook News went hands-on with the Zenbook UX32VD at a press event in Taipei. The new model isn't as svelte as the Zenbook Prime thanks to the inclusion of a regular HDD, but it makes up for it in other areas.
The option is there for the Ultrabook to have a 1080p IPS display, and will feature Intel's new Ivy Bridge mobile chipset. On top of that, ASUS has decided not to leave the Ultrabook to the HD 4000 integrated GPU, instead adding NVIDIA's discrete GT620M chip for a little more power. You don't get an SSD, which increases thickness as a result, but roomy 500GB HDD should keep you going.
All the models are said to come with either 2GB or 4GB of RAM, and will naturally be slightly thicker than the Zenbook Primes. The design is otherwise the same, with the spun aluminium and chiclet keyboard design. The UX32VD also has an additional USB 3.0 port, and full size HDMI rather than the mini HDMI found on its current Ultrabooks.
ASUS say that the UX32VD will be more competitively priced than the Zenbook Primes, which are tipped to cost around $1,000. Netbook News has a hands-on video of the UX32VD, so take a peep below for a bit more info.