ASUS Zenbook Primes will offer 1080p IPS and Ivy Bridge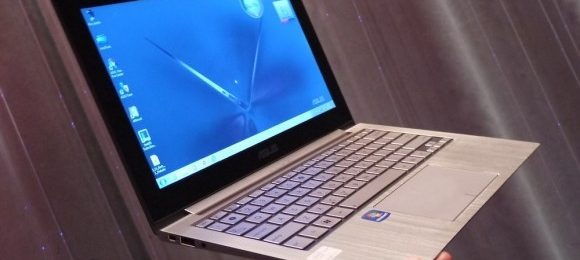 It was only last month that details leaked out of ASUS' new Zenbooks, sporting Ivy Bridge processors as well as 1080p IPS screen options. The cat is seemingly out of the bag, as Engadget Chinese has managed to hunt down the new models. ASUS' name for the new models is the Zenbook Prime (sound familiar?), and will include the 11.6.-inch UX21A and 13.3-inch UX31A.
Both ultrabooks will sport a 1080p IPS display with "excellent viewing angles", as well as a matte finish. Engadget wasn't allowed to have any hands-on time with the laptops, and the models are supposedly awaiting final clearance from Intel, which means that ULV Ivy Bridge processors are most likely lurking within.
When ASUS was asked if it was considering putting discrete NVIDIA processors into the new models, the company responded by saying that "anything is possible." There's no definitive word on availability either, although a June release for Taiwan is on the cards.
The Verge first scored details of the new Zenbooks last month, which are said to include ULV Ivy Bridge dual-core processors clocked between 1.8 and 2.8Ghz. The screens will achieve a brightness of around 350 nits, and SSD options up to 256GB (possibly even 512GB) will be available. Prices are said to start from $1,050, although we expect that figure to climb rapidly once you start adding on all the extra goodies. We'll probably hear more about these new Zenbooks soon enough.