ASUS Unveil New XP Eee PCs: 1000HD XP, 904HD XP, 901 XP And 900 XP 16G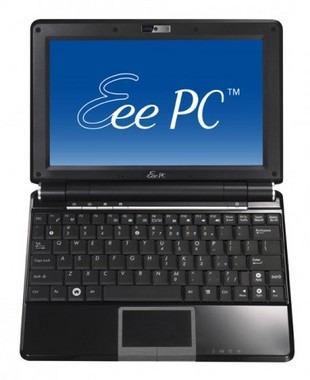 It's not a proper start to the week if there aren't a few new Eee PC models to silently weep over, and ASUS hasn't failed us with the unveiling of the 1000HD XP, 904HD XP, 901 XP and 900 XP (16G).  Fresh to the Taiwanese market, it's unclear whether the four will make it to the US or Europe.  As the names suggest, each runs Windows XP Home; the 1000HD XP and 904HD XP have 80GB SATA HDDs, while the 901 XP and 900 XP have 12GB and 16GB SSDs respectively.
The 1000HD XP has a 10-inch LCD, while the remaining three use the 8.9-inch panel.  Each has 1GB of RAM and a minimum of WiFi b/g; the 1000HD XP adds Bluetooth, while the 901 XP has draft-N support. 
ASUS list the 901 XP as using an Intel Atom N270 CPU, while the others merely say "Intel Mobile processor"; that could mean anything from a humdrum 900MHz Celeron.  Pricing is NT$16,988 (US$542) for the 1000HD XP, NT$14,988 (US$479) for the 904HD XP, NT$16,988 (US$542) for the 901 XP and NT$13,988 (US$447) for the 900 XP.