ASUS UK: Transformer Prime update rolling out now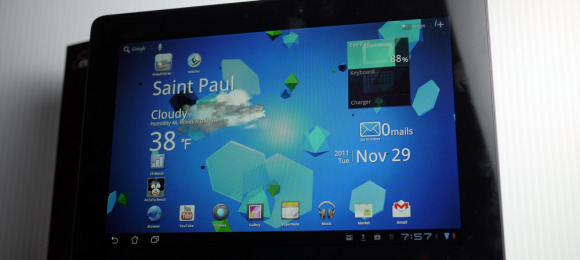 ASUS teased an update to its popular Transformer Prime tablet just the other day, and ASUS UK has taken to Twitter to inform the world that the update should be rolling out right this very minute. ASUS US remained secretive on the details surround the update, although their Italian cousins were happy to reveal the info. Users can look forward to Ethernet support via USB adapters, making the tablet an even more attractive laptop alternative.
Face Unlock will make an appearance in the latest update, and the camera firmware system has also tweaked so that it doesn't need to be updated separately from the main firmware. Minor software changes have been made, such as renaming the Android Market to Play Shop, as well as Play Books, Play Music, and Play Movies.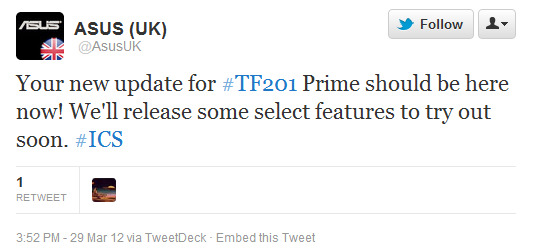 The lock screen has also been improved: users will be able to control notifications from there, jumping straight into the relevant application instead of having to unlock the screen first. Connectivity options have been adjusted somewhat, with bugfixes for WiFi and support for ad-hoc networks. HDMI output has been fixed to allow portrait or landscape orientation output.
The update should be rolling out to UK users of the Transformer Prime now. ASUS Italy revealed that the original Transformer should be seeing a similar update, although no timescale was given for the rollout.