ASUS Transformer Prime update due March 29 with ethernet support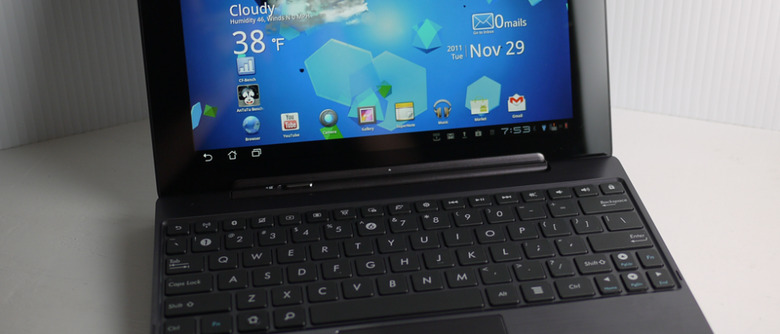 ASUS has announced that an update for the Transformer Prime is in the pipeline, though while ASUS US is coy on details, that hasn't stopped the Italian arm from spoiling the surprise. ASUS US teased "awesome new features" which the Italians promptly detailed, including a March 29 expected release date – for the local market, at least – and support for a new "Prime LAN cable" accessory that will allow the tablet's USB port to hook up to a wired ethernet cable, making the system even more useful as a laptop alternative.
Version 9.4.2.21 of the software will also introduce a new camera firmware update system, which will remove the need to separately update the software for the camera and instead bring it in with regular firmware changes. Other software changes will include the renaming of the Android Market to the Play Store, along with Play Books, Play Music and Play Movies, and ASUS' Vibe software will go to v2.0 with a better UI and more content.
Users will also be able to control notifications, such as unread messages, directly from the lockscreen, presumably jumping straight into the relevant app and bypassing the homescreen. There'll be Face Unlock support too.
Connectivity, meanwhile, will also get a tweak, with Ad-hoc WiFi network support and other wireless bugfixes. There'll also be the ability to choose between portrait or landscape orientation for video displayed via the HDMI output, with the option to scale it to fit the screen or bracket it with bars.
ASUS Italy also says that a further TF101 upgrade is in the pipeline too, addressing more issues encountered by some owners. No timescale for that, however.