Asus tweet tips Eee Pad Slider coming "soon"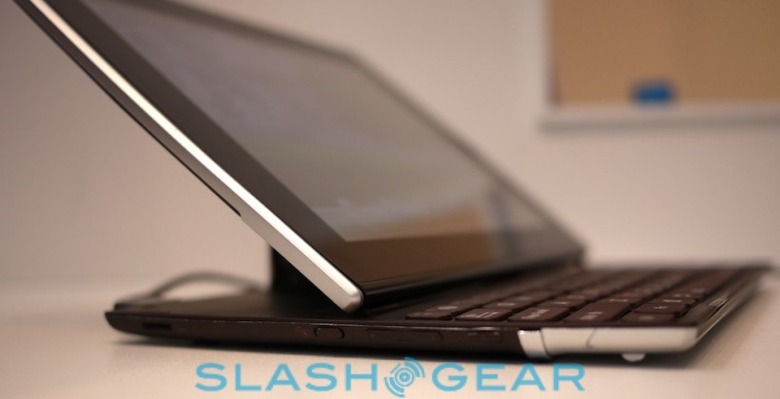 Back during CES in January, we spent a little hands-on time with the Asus Eee Pad Transformer and the Eee Pad Slider. The tablets were both cool and while months have passed since then and the Slider still hasn't made its official appearance and some are getting impatient. If it's been so long you don't even remember what the tablet is about, I will run down the specs for you. The key feature is that the Slider has a slide-out keyboard.
When the keyboard is exposed, the screen tilts up and at a bit of an angle for more comfortable working. The Slider has a 10.1-inch screen with a resolution of 1280 x 800 and a 1GHz NVIDIA Tegra 2 processor. The operating system is Android Honeycomb. We expect that with Computex kicking off before you know it, we will hear some more details on the Slider. Hopefully, those details at Computex will include the launch date and the price.
Asus has posted up a tweet that teases fans looking forward to the Slider. The tweet said, "For those of you waiting for the Eee Pad Slider, we've got some good news for you: its launch is due soon!" I hate when manufacturers say it's due "soon." Their "soon" is never as quick as we want the gear. Asus does have conference set for May 30, so we can still hope we learn more then.
[via Android Community]