Asus Transformer Prime tablet page goes live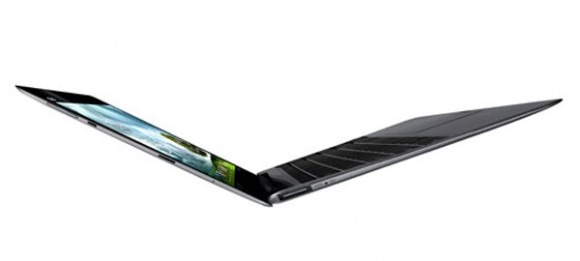 Early this month the Asus Transformer Prime TF201 tablet was announced for the first time. The official page on the Asus site is now up with no hint at a ship date. The tablet sounds nice with a Tegra 3 processor under the hood and a very thin design. The tablet portion is only 8.3mm thick and weighs in at 586g. It can be paired with a keyboard dock that turns it into a netbook-like device as well or used as the tablet alone.
The OS the tablet runs is Android 3.2 Honeycomb, but that will be updated next year to Android 4.0. The keyboard itself is QWERTY unit with a touchpad and a USB port. The keyboard packs in a battery that will extend the battery to 18 hours. The display on the table is a Super IPS+ panel with Gorilla glass over the top. The viewing angles for the screen are 178-degrees.
The tablet has a rear 8MP camera with auto-focus and LED flash and a 1.2MP front facing camera. Other features include a MicroSD card reader, micro HDMI port, and access to Asus webstorage. Other features include SonicMaster audio tech and an interesting power saving mode. This mode turns off three of the four cores inside the CPU for more run time. We still don't have the official launch date for the tablet and storage will be the 32GB of 64GB we already heard of.
[via Netbooknews]