ASUS Transformer Prime gets GPS-fix update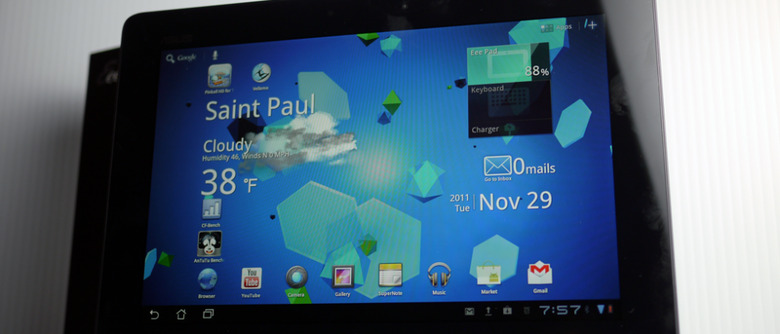 ASUS has quietly released a new update for the Transformer Prime, intended to address the persistent GPS issues owners of the Tegra 3 tablet have reported. The update, which can be manually downloaded and installed from ASUS' support site, bumps the firmware to v9.4.2.7, installing Ice Cream Sandwich in the process but also, according to users at xda-developers, unrooting the slate.
That can be quickly rectified with some subsequent hacking, of course, getting you back on track with your unofficial modifications. Early feedback on the new GPS performance seems generally good, with owners reporting more satellite locks than previously, even when indoors.
Meanwhile, ASUS has a second solution in store, but it does require a whole new slate. The new, 1080p-capable Transformer Prime 700 Series has a redesigned rear panel which, ASUS reckons, improves not only GPS performance but that of wireless connectivity, including Bluetooth and WiFi. However the Prime 700 (aka TF700T) isn't expected to go on sale for several months yet.
[via Android Community]