Asus Transformer Prime 64GB UK ship date slips to Q2 2012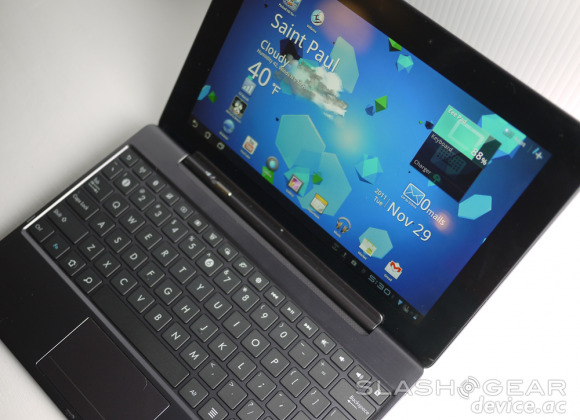 A few days ago, we mentioned that the Asus Transformer Prime had hit Clove in the UK for pre-order. At the time, the 32GB and 64GB tablets were expected to ship in January. As of today, there has been a change in the pre-order status of the Prime. Clove is updating people on the TF201 model and pricing on the 32GB version of the tablet.
Last week the 32GB version of the tablet with the keyboard accessory was up for pre-order at £550.80 with VAT. The price with VAT has now been cut back to £499. If you pre-ordered the tablet at the higher price last week, you will get the new lower price. No orders are being charged until they ship. The card details take when you pre-order are to make shipping quicker according to Clove when the tablets arrive.
Clove still hasn't confirmed the exact ship date on the tablets yet. As for the 64GB version of the tablet, Clove will leave it on the site but pre-orders are canceled at this time. The tablet ship date has slipped to Q2 2012. People that pre-ordered before can cancel and move to the 32GB tablet if they wish.