ASUS Transformer Pad TF300 visits the FCC with AT&T bands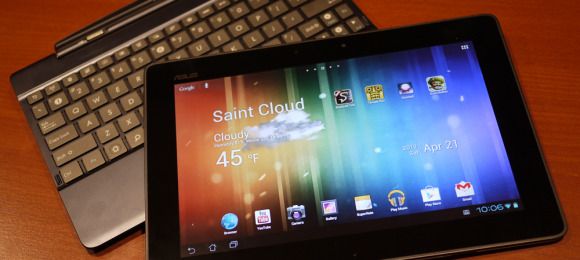 ASUS may finally be bringing its Transformer line of tablets to US wireless networks if an FCC filing is any indication. The latest model of the lineup, the Transformer Pad TF300, is now at the FCC and is equipped to support wireless bands for AT&T's LTE network.
The Transformer Pad TF300 is a more affordable version of the Transformer Prime, offering much of the same features plus improved WiFi connectivity. It does replace the aluminum casing with plastic along with other small tweaks, but overall has made minimal sacrifices. For the full details, check out our full review and comparison between the Transformer Pad and the Transformer Prime.
Previously, we would have thought this version of the Transformer Pad would have to replace its Tegra 3 processor with a Qualcomm Snapdragon S4 in order to play nice with AT&T's 4G LTE network, but NVIDIA recently announced a new Icera 410 radio that's compatible and takes down the barrier for future Tegra devices to run on AT&T LTE.
[via Android Community]