ASUS Transformer Infinity TF700 hits US mid-July from $499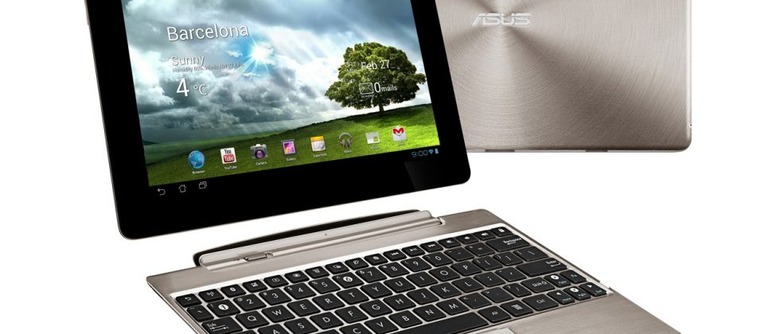 ASUS has confirmed pricing and availability for its latest dockable Android tablet, the Eee Pad Transformer Infinity TF700, set to sit at the top of the range come July. Announced back at Mobile World Congress, the Infinity TF700 will kick off at $499 for the 32GB model when it drops in the week of July 16, though that won't get you the docking keyboard slice with its integrated battery.
If you want that keyboard/battery, it'll be an extra $149. ASUS will also offer a 64GB TF700, priced at $599. Either way you get a 10.1-inch 1920 x 1200 IPS capacitive touchscreen display, running at 600 nits of brightness, paired with 1GB of RAM and a battery good – on its own – for 8.5hrs of runtime. The keyboard battery throws an extra 5hrs or so on top.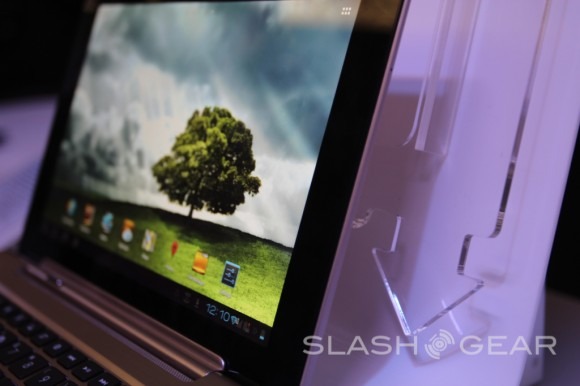 The WiFi-only model will will go on sale first uses NVIDIA's Tegra 3 chipset, though ASUS has also been showing off Snapdragon S4 versions with LTE integration. That looks to be a limit on quadcore processors with built-in 4G.
WiFI b/g/n, Bluetooth 3.0 and an 8-megapixel main camera – with a 2-megapixel camera up front -round out the key specs. More details on the Transformer Pad Infinity TF700 in our full hands-on.