ASUS Transformer Book T300 Shows Up At IFA 2013 With Beefier Parts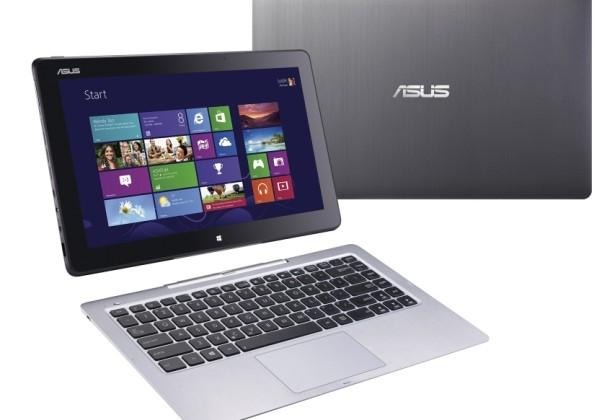 In an attempt to bring the best of both worlds, ASUS has unveiled a new and improved Transformer Book T300 laptop and tablet hybrid that builds on what we've seen from its last such attempt, the Transformer Book TX300. With the same detachable keyboard but with an upgraded hardware portfolio, this new Transformer Book will combine the portable convenience of a tablet and the utility of a powerful laptop.
ASUS unveiled the first Transformer Book in June last year. Back then, the company envisioned a line of hybrids with sizes ranging from 11.6 to 13 to 14 inches. These devices ran on Intel's Ivy Bridge processors and had 4 GB of RAM and a 128 GB SSD. The keyboard dock itself also housed an additional 500 GB hard drive which, of course, couldn't be accessed unless the tablet is docked. The tablet part of the Transformer Book sported a Full HD 1080p IPS display. You can read our brief hands-on with the device here.
Early this year, the 13.3-inch version of the device became available for pre-order at a whopping price of $1,480, with no news of the availability of the other models. Since then, the Transformer Book TX300 has silently faded into the background. Apparently, ASUS has been preparing a refresh of the Transformer Book which it just showcased today at the IFA trade show in Berlin.
The most noticeable difference about the new Transformer Book T300 is its upgraded CPU, moving from the Ivy Bridge-based i7 to a fourth generation Haswell processor to keep in line with its competitors. No word on the RAM and storage but we wouldn't be surprised if it was doubled to 8 GB and 256 GB, respectively. It still sports the same 13.3-inch 1920x1080 display, but ASUS is boasting of a 6 mm contact point that it says gives the tablet a high-precision 10-point multi-touch capability that is perfect for fine fingertip control. The Transformer Book T300 also features a 720p HD front-facing camera and a 1080p rear camera, as well as SonicMaster stereo speakers.
The tablet is around 11 mm thick while the dock is 11.5 mm, not that far off from the 11 mm and 12.9 mm of the previous TX300. ASUS seems to have conveniently left out the 11.6- and 14-inch models, leading us to believe that the company has decided to scrap those versions. ASUS hasn't given any word regarding availability and pricing, but we'll keep you updated in case new information arrives.
SOURCE: ASUS