ASUS TOUGH 7-inch rugged Honeycomb tablet hits Japan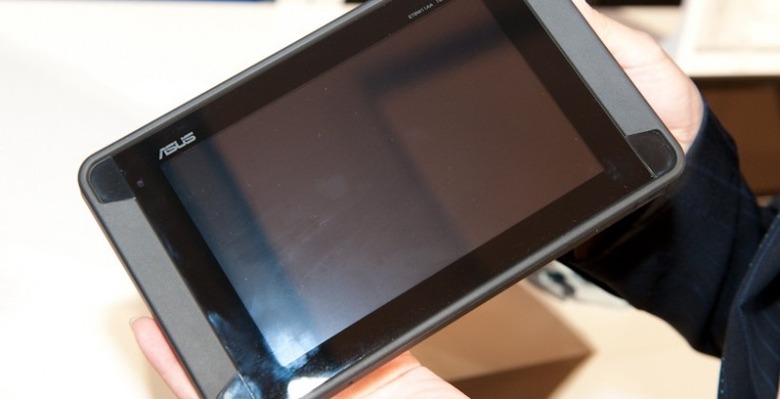 A 7-inch ASUS Android 3.2 Honeycomb tablet has been revealed, the ASUS TOUGH ETBW11AA, offering both water and dust resilience along with WiMAX connectivity. The 1280 x 800 tablet, which Impress got to play with as it made its way to carrier KDDI, runs NVIDIA's dual-core 1GHz Tegra 2 processor paired with 16GB of onboard storage.
There's also WiFi b/g/n, Bluetooth, EVDO Rev.A and GPS, along with mini USB, microSD and a 5-megapixel main camera. Unfortunately, all that ruggedness – including IPX4 waterproofing, IP5X grade dust resistance and the ability to survive 76cm drops onto concrete – comes at a price, which is bulk: the ASUS TOUGH is clad in rubber and the like, adding up to 215 x 132 x 20-22.2 mm and 620g on the scales.
Battery life from the 7,400mAh pack is unconfirmed, though we're guessing KDDI and ASUS' target audience – enterprise users wanting to outfit their on-site workers with ruggedized slates capable of standing up to some careless treatment – will demand all-day runtime. No word on pricing at this stage, but the ASUS TOUGH ETBW11AA will go on sale in Japan come November.