ASUS touchscreen Eee PC at CES 2009; Dual-core Atom ASAP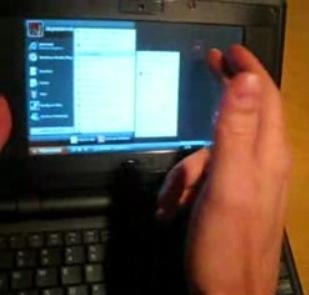 ASUS plan to unveil their touchscreen Eee PC at CES 2009 in January, with a launch early in the new year, according to Samson Hu, general manager of Eee PC business at the company.  No specific details of what format the touchscreen Eee will take have been released; ASUS could choose to add a touch-sensitive panel to the screen of an existing netbook (similar to the aftermarket mods we've seen) or it could develop a new Eee Slate PC.
The idea of a touchscreen Eee PC was first officially raised in May this year, when ASUS Australia confirmed that the company was exploring other form factors and interface methods.  At the time a slate-format was presumed, as Australia national retail manager Emmanuele Silanesu suggested that they were "obviously looking at other form factors rather than just a clamshell".
ASUS is relying on the touchscreen Eee PCs to further drive netbook sales, which were revealed as reaching around 700,000 in September alone.  Hu also confirmed that dual-core Eee PCs using the new Atom 330 processor would launch as soon as Intel starts shipping the CPU to them, and that the company plans a new model priced under NT$10,000 (US$307) during 2009.