ASUS teases dual-boot Android Windows 8 machine for Computex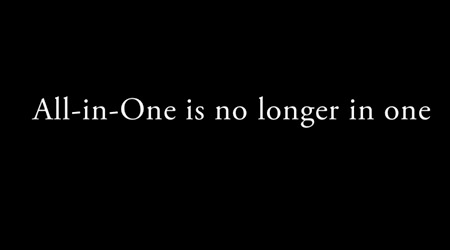 This year at Computex we're likely going to be seeing a dual-booting Android / Windows 8 device coming from ASUS, the company that brought you the dual-device PadFone last year at this same event. The device we'll be looking at will likely have much of the same impact of that device – that device having gone through quite a few revisions before hitting the market in the end with just Android 4.0 Ice Cream Sandwich rather than its original Android 3.0 Honeycomb/Gingerbread combination. What we're expecting this time instead of a phone that plugs into a tablet is a tablet that plugs into a notebook – dual-booting Windows 8 and Android 4.0 might mean a whole new generation of ASUS Transformer Pads for the world by the end of the year.
The teaser video you're about to see doesn't reveal a whole lot besides the fact that we'll be going through a whole new door with the two systems on one machine. ASUS has also released a teaser that includes two sides of a single board which say Tai and Chi, flipping around in the wind and creating one object. This may mean that there's only going to be a tablet coming our way, but we're still shooting for a transformable device as per ASUS' track record thus far.
Endless Possibilites seems to be the theme here, with water dropping together and splitting apart like a growing lifeform. Next you'll see the Tai Chi spot with the same epic drum beat preparing you for some next-level wild delivery of electronics – be ready! Also take note that the term "all-in-one" has been tossed around several times, this making a single desktop computer a possibility as well – expect docking!
Check out our timeline below to follow the path ASUS has been taking as of late and see if you can figure out what we'll be seein at Computex. Let us know if you're prepared for more convergence!