ASUS teases 6-inch "Note" Transformer tablet for Computex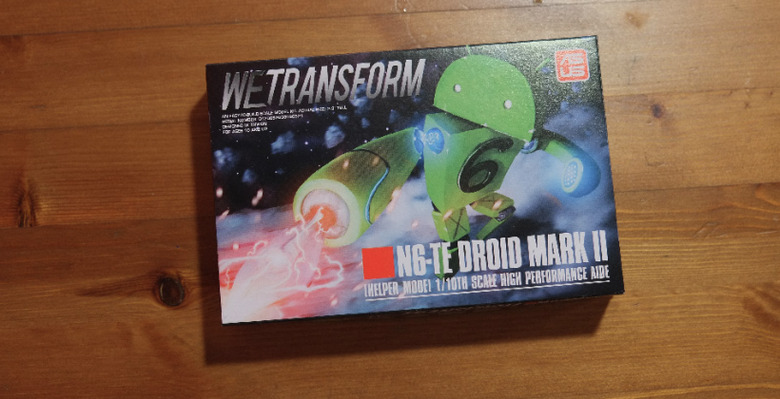 As Computex approaches, so too do the teasers for devices like this action-figure representation of a device ASUS will be showing off. Here the proof is in the pudding as the letters N6-TE tie in with ASUS common past and the Android toy itself. It begins with the letter N and the toy has the most easily recognizable representation of a pen – this means the device will have a "note" functionality and more than likely a capacitive pen built-in.
As the ASUS FonePad we saw earlier this year (pictured below) worked with a Nexux 7 form factor and the ability to make telephone calls appeared, so did ASUS' willingness to make said calls on multiple devices. This new N6 machine shows its ability to work as a telephone with the Android toy's right arm – again, in as obvious a manner as possible showing that it works as a phone.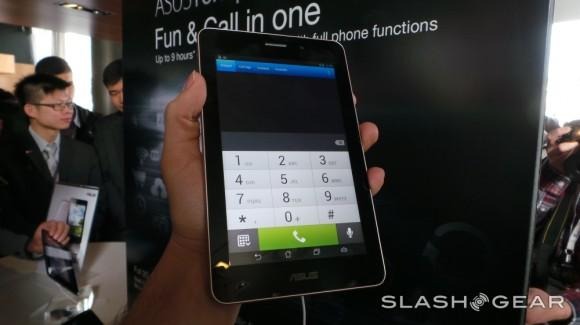 As this toy teaser is called DROID MARK II, there's also the possibility that this machine is mean to be the FonePad II, bringing with it a 6-inch display rather than a 7 and, again, some writing abilities. This works well with not only ASUS drive to innovate with feature combinations not yet tried by the competition, but with their willingness to reveal such oddities overseas.
So expect such great combinations at Computex – the big ASUS event itself will be taking place in less than 4 days, starting on June 3rd at 3PM local Taiwan time. That's 3AM Eastern time, so you'd better be willing to stay up late – or wake up early – on the 3rd, too.
SOURCE: ASUS