ASUS talks third-generation Nexus 7, plans to show off wearable at Computex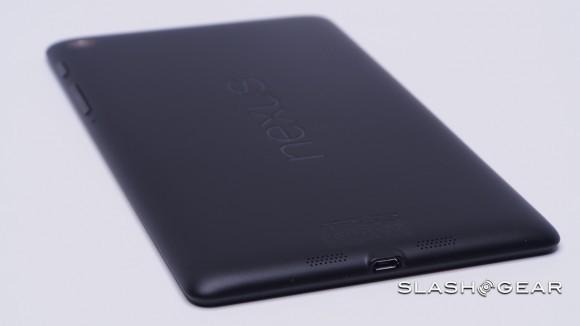 ASUS has reported its third-quarter earnings, which show the company suffered a substantial net profit loss year-on-year due to a massive one-time tax bill of about $52m USD, cutting its revenues down by 26-percent over the same quarter in 2012. That aside, the rest of the numbers were less dramatic, and during the report both CEO Jerry Shen and CFO David Chang talked about the company's future goals.
ASUS has stated that its product lineup needs to be updated, something the company has taken no qualms about. The Nexus 7 is arguably the first device that comes to mind when thinking of ASUS and its products, and so it isn't surprising that talk of the tablet took place during the earnings report. ASUS says it is in talks to build the third-generation Nexus 7 slate, something that would aid the company greatly.
By constructing the next-generation Nexus 7 tablet, ASUS says its slate business is expected to hit 13-percent of its overall portfolio over the present 6-percent. Its tablet business isn't the company's only focus, with there being talk of a wearable device that ASUS plans to show off at Computex next year. Details on what this wearable is, precisely, weren't provided, unfortunately.
Beyond the third-generation Nexus 7 (and maybe even a Nexus 8, if we're being hopeful) and the unspecified wearable, we'll also be seeing some smartphones from ASUS at CES 2014 this upcoming January. Said the manufacturer's CFO David Change, "We remain optimistic about the desktop and laptop market, but our priority is to make the company's smartphone business turn a profit next year."
SOURCE: Android Community