ASUS Smartwatch Appearing On September 3rd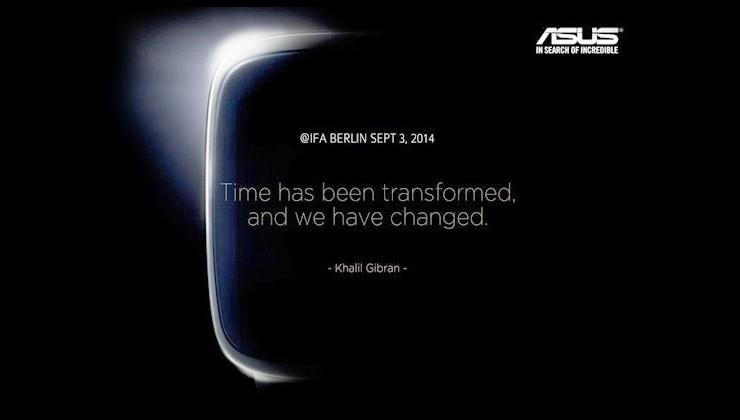 For the next smartwatch in our ever-expanding universe of wearables with Android, we've got ASUS on deck. They've been none to shy about letting it be known that "time" will be at the center of their presentation at IFA 2014 in Berlin with a quote and the outline of a distinctly watch-like display bezel. "In Search Of Incredible" will also continue to play host to ASUS often outlandish presentations.
ASUS makes use of a quote from author and poet Khalil Gibran. This fellow was a Lebanese artist known best for his 1923 book The Prophet – known as one of the earliest examples of the inspirational fiction genre.
The full quote is as follows: "Time has been transformed, and we have changed; it has advanced and set us in motion; it has unveiled its face, inspiring us with bewilderment and exhilaration."
Back in March of 2014, ASUS chairman Jonney Shih teased that their upcoming smartwatch "would [utilize] natural user interfaces such as voice or movement controls." Such a quote could mean either or – or that both will be used in the watch.
Whether or not ASUS will choose to use Google's Android Wear platform is the real question, as the device certainly does not appear to be delivering hardware what will change the way we see the smartwatch in general. We shall see!