ASUS RT-N56U "fashion" router plus RT-N76U, RT-N13U & AP-N13M hit CeBIT 2010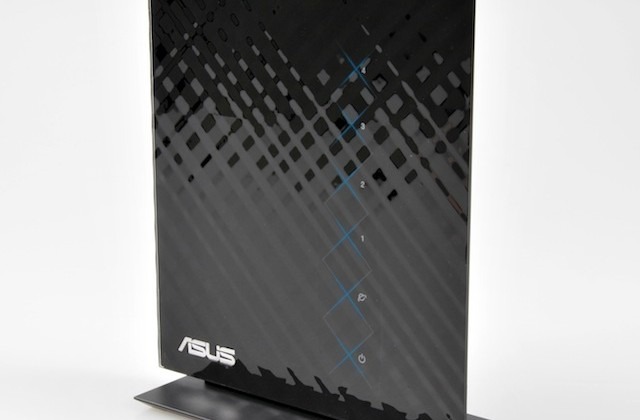 I don't think we've ever played a game of "wireless router, cheese grater or oil-filled radiator?" here on SlashGear, but there's a first time for everything.  Forgive me for giving the answer away, but you're looking at the dimpled front of the ASUS RT-N56U router, an unusually designed and certainly distinctive addition to the company's range.  It's in fact one of a number of new routers ASUS have wheeled out for CeBIT 2010 this week.
The RT-N56U supports both the 2.4GHz and 5GHz bands, and will function as a printer server too; it's also capable of 300,000 concurrent sessions, which is apparently "industry-leading".  There are two USB 2.0 ports (with 3G modem support), four gigabit ethernet ports and WiFi a/b/g/n.  Similar features can be found on the far more mundane-looking ASUS RT-N76U, which swaps radiator-chic for three aerials.
Elsewhere there are two 3G-compatible routers, the ASUS RT-N13U and the AP-N13M.  Each can share the connection from a 3G USB modem, with the former seemingly intended for stationary home use and the latter for use when travelling.  No pricing or hard specifications on any of the four models.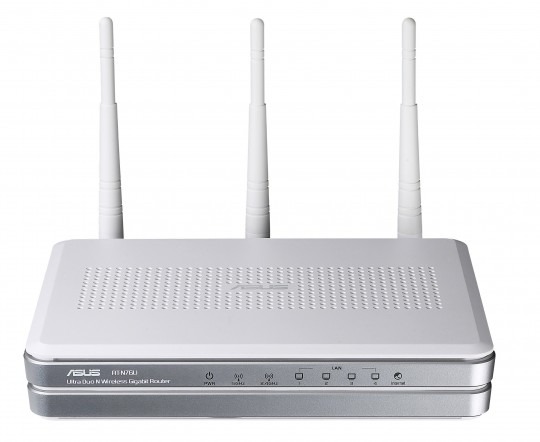 Press Release (extract):
Easy Connectivity and Enhanced Mobility with ASUS Networking

ASUS wireless routers are easy to set up with their exclusive EZ UI interfaces which enable plug-n-surf installation. Additionally, users of the ASUS RT-N76U and RT-N56U can enjoy ultra-fast and stable downloading with an industry-leading 300,000 concurrent sessions, as well as speedy file transfers in the less crowded 5GHz band with their dual band support. Both routers also support simultaneous printing and scanning to enable wireless printing from anywhere around a home. By connecting a 3G HSDPA dongle to the ASUS RT-N13U, users at home can share wireless services with family members. Similarly at a Hotspot café or restaurant, users can use the ASUS AP-N13M to share a Hotspot wireless service with friends.