ASUS rejected from Chinese rural stimulus program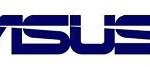 ASUS has been snubbed by the Chinese government, as the only member of the top five branded PC vendors to not be found eligible for subsidies under that country's rural stimulus program.  Dell, HP, Lenovo and Acer all qualified for the scheme, which attempts to promote market growth in rural areas of China where an estimated 800m of the country's 1.3bn population live.
According to ASUS, their bid failed because they market their PC products under multiple tradenames.  It's presumed this refers at least in part to the popular Eee PC brand, which ASUS uses for its netbooks, nettops and other devices.  BenQ was another company not to find favor with the Chinese government.
Dell, HP, Lenovo and Acer are all expected to see increased profits through larger than predicted sales in the Chinese market as a result of their inclusion in the subsidy scheme.  Exact details of the package each will receive are unclear.