ASUS P6X58 Premium motherboard with USB 3.0 and SATA 6Gb/s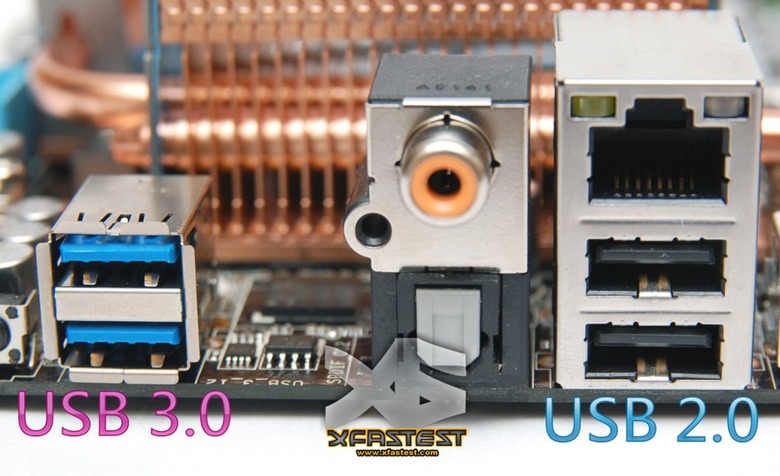 In case you can't read the helpful legends in the image below, you're looking eye-to-port at what promises to be the first motherboard with dual SuperSpeed USB 3.0.  The ASUS P6X58 Premium is designed for Intel's Core i7 CPU range, and has six DDR3 memory slots, three PCI Express 2.0 slots and the usual bevy of USB 2.0 ports and headers; however, ASUS have also thrown in a pair of USB 3.0 ports capable of a theoretical 4.8Gbps transfer rate.
There's also a SATA 6 Gb/s interface, Firewire, optical and coaxial digital audio outputs and the usual 5.1 analog surround sound connectors.  ASUS also throw in dual ethernet (likely to be gigabit) and a couple of PS/2 ports for you legacy keyboard lovers out there.
The USB 3.0 ports – which use the NEC µPD720200 host controller - are blue, whereas the standard USB 2.0 ports are black; of course, they're also backward compatible, so you don't miss out on any connectivity.  No news on release date or pricing for the ASUS P6X58 Premium, nor benchmarking, but we'd expect it to be – as the "premium" name suggests – an expensive 'board.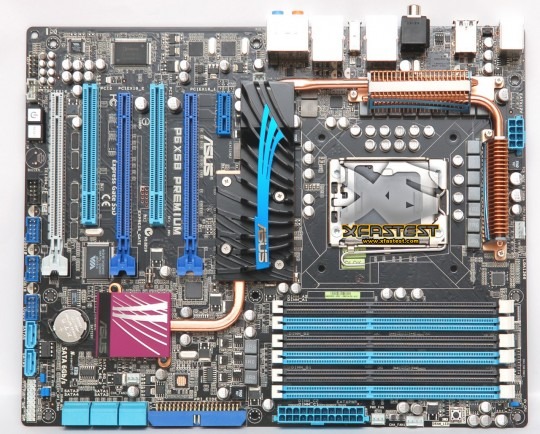 [via Everything USB]