ASUS O!Play media box adding wireless Full HD streaming?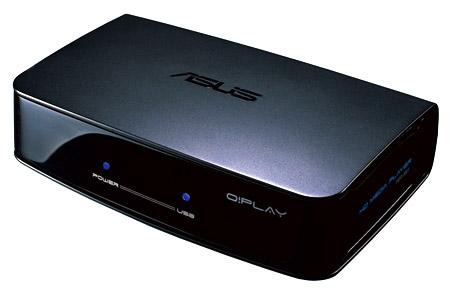 ASUS' plans for its next-generation of set-top boxes have been tipped, with the company expected to add wireless HD support to an upcoming model.  According to DigiTimes' usual shadowy industry sources, ASUS are using Taifatech's TF-600 chipset, presumably in a new O!Play box, which is capable of streaming Full HD video over wireless or wired networks.
The talkative industry insiders also reckon ASUS are considering slapping the TF-600 into their netbooks, which would presumably allow them to wirelessly connect with a remote media source.  According to the TF-600 data sheet [pdf link], the Taifatech chipset has onboard rescaling functionality, controllers for keyboards and mice, and can natively support IR remote controls.