ASUS O!Play HD2 quietly arrives at CeBIT 2010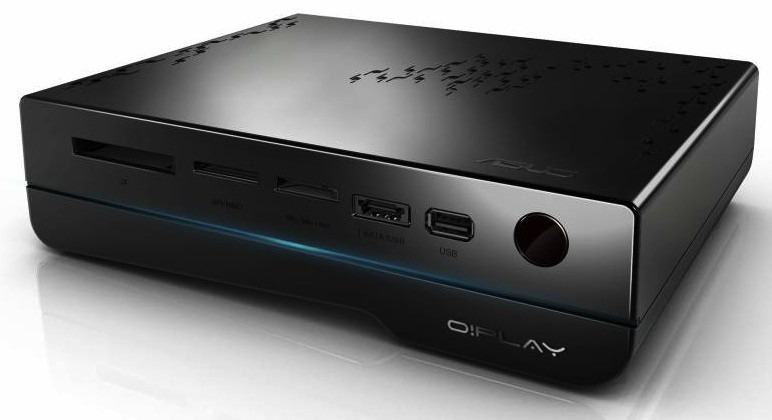 ASUS have quietly added a third model to their O!Play mediaplayer range, the ASUS O!Play HD2.  With no information beyond a name in the CeBIT 2010 press release they've sent us, however, and nothing on the company site, we're left guessing to its complete specifications, though the single photo does reveal USB, eSATA and various forms of memory card reader.Update: The O!Play HD2 is confirmed to have not only USB 2.0 but USB 3.0 connectivity.
We're presuming the O!Play HD2 is another networked media player, similar to the two models that have gone before it.  That would suggest 1080p HD video output via HDMI (or composite audio/video and digital audio outputs) together with some degree of networking support, either ethernet or maybe 802.11n like the O!Play Air HDP-R3.
Still, we're waiting to hear back from ASUS themselves as to what the mediaplayer actually delivers, and hopefully some pricing and availability news too.  We'll update when that comes in.